Hybrid versions of the Toyota Corolla Axio (sedan) and the Corolla Fielder (estate) have been launched in Japan.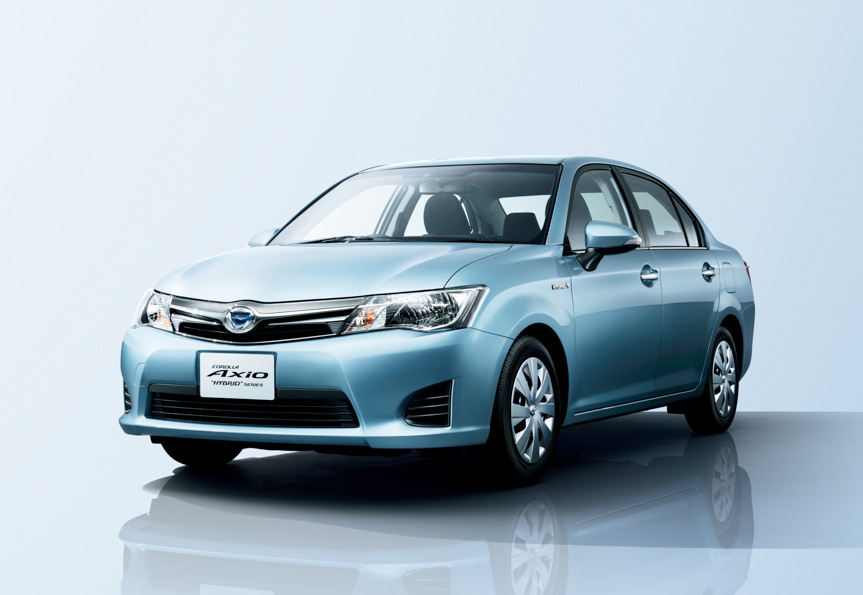 The hybrid variants of the Corolla are eligible for a 100% tax waiver in Japan. Like other hybrid cars, the JDM Corolla hybrid emits less CO2 and delivers impressive fuel economy.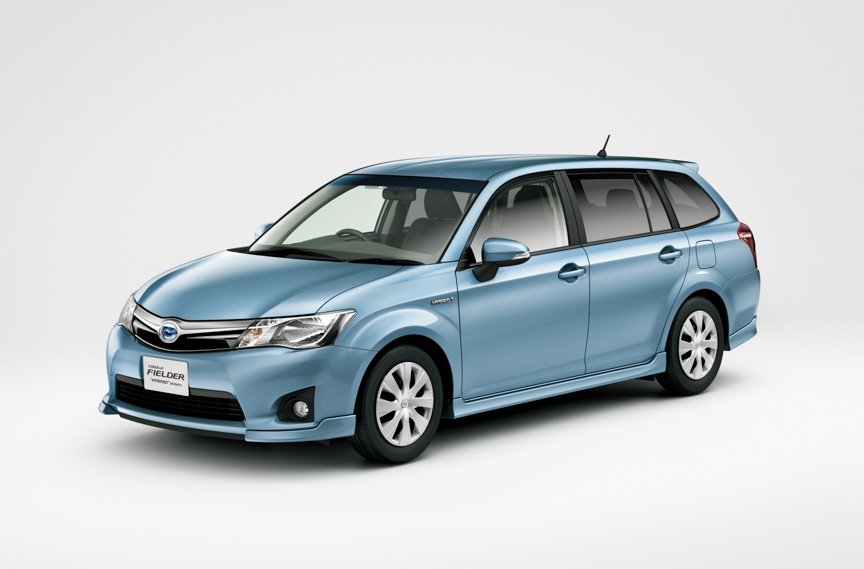 Both these versions are powered by a combination of a 1.5 litre petrol engine and a THS-II (Toyota Hybrid System) hybrid module. The engine puts out 74PS while the electric motor makes another 61PS. The hybrid system derives its electricity from a Nickel-Metal Hydride battery which also runs the water pump thereby reducing the load on the engine.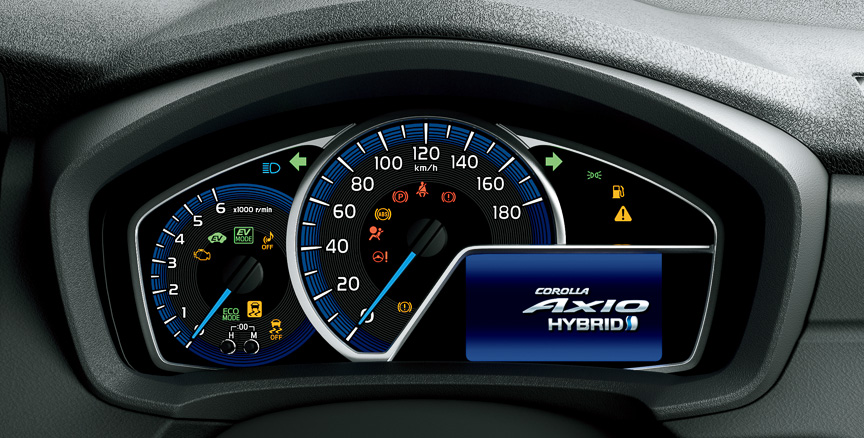 A cooled EGR (Exhaust Gas Recirculation) is another efficiency boosting feature. Speaking of the efficiency, the Corolla hybrid returns 33kpl.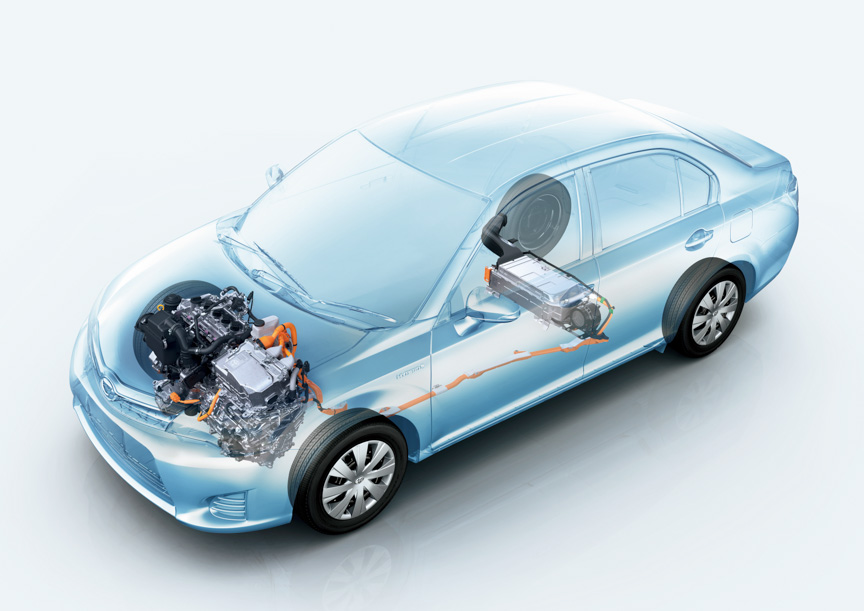 The hybrid variants don't differentiate themselves all that much from the regular variants except for a new Light Blue Metallic exterior color option. However the hybrid models do come with added equipment such as collision warning system, automatic headlamps and a 4.2 inch screen on the instrument console.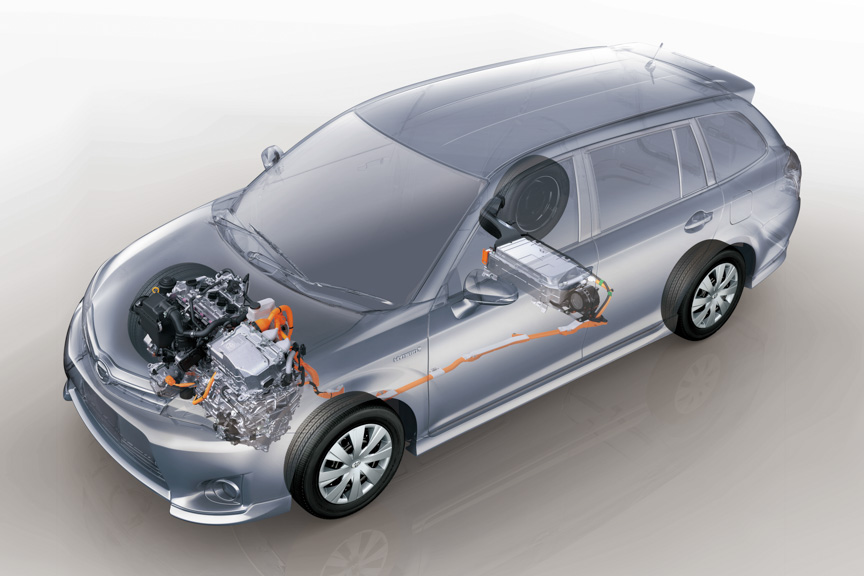 The price range for the Toyota Corolla Axio Hybrid starts at 1.925 million Yen (around Rs. 12.05 lakhs) and goes up to 2.09 million Yen (around Rs. 13.09 lakhs). The Toyota Corolla Fielder Hybrid retails between 2.08 million Yen (around Rs. 13.06 lakhs) and 2.26 million Yen (around Rs. 14.15 lakhs).
In India, Toyota Kirloskar Motor is gearing up to launch the Camry hybrid sometime next month.
Head to Page 2 for the image gallery.
JDM Toyota Corolla Hybrid Image Gallery