All are rugged, crossover versions of their respective regular models.
Toyota is currently showcasing a range of pseudo-crossovers at the 2015 Tokyo Motor Show. They include the Toyota Corolla Cross Fielder, Toyota Aqua Cross and the Toyota Sienta Cross.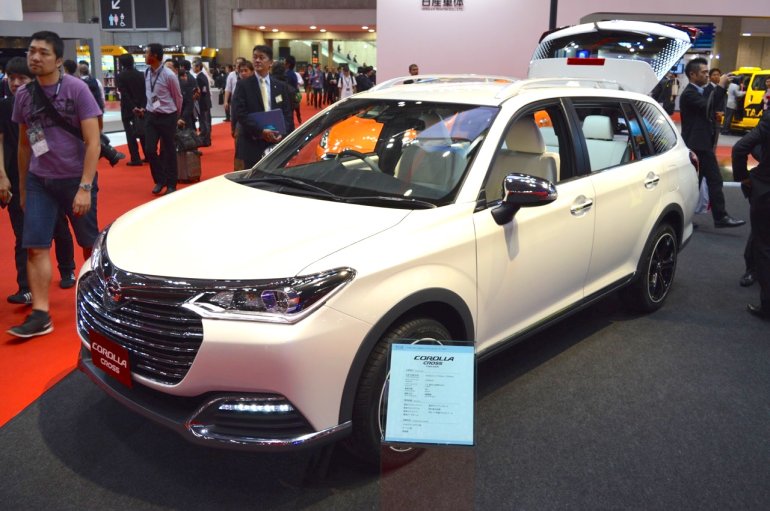 The Toyota Corolla Cross Fielder is a spruced up, rugged version of the Toyota Corolla Fielder estate, featuring a new grille, black-plastic bumper and side sill extensions, LED strips on the foglamps, larger 5-spoke alloy rims, and a chrome strip running across the lower side profile. The interior is finished in a dual tone white and black color combination and comes with a leather-wrapped steering wheel, touchscreen infotainment display, contrast stitching and a push-button start/stop.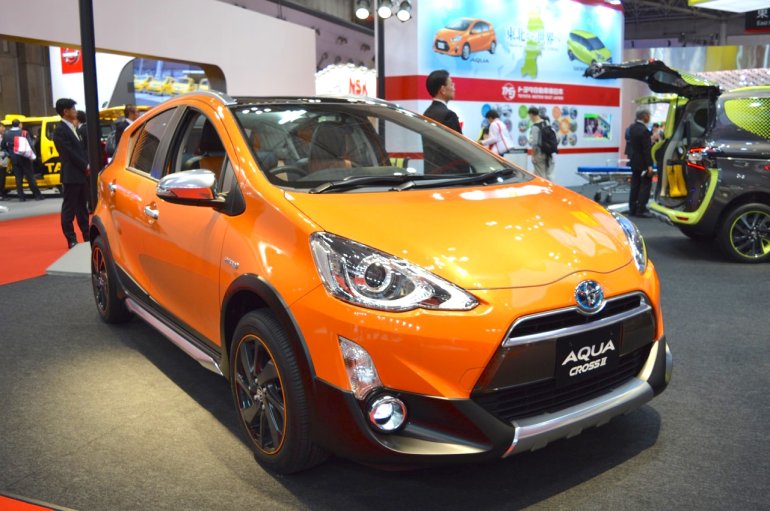 The Aqua Cross has been facelifted, and now sports a revised bumper with black-plastic extension, front skid plate, updated headlamps, new rim design, and rear skid plate finished in silver. Matching the orange exterior color, the interior has a dual tone orange and black color combination with leather upholstery. It also has silver and gloss black trim on the dashboard. As for the Toyota Sienta Cross, it looks largely identical to the 2015 Toyota Sienta, save for a silver skid plate, a funky dual tone bright green and black exterior color, exclusive alloy rim design with bright green pinstripe, and body graphics. The interior is upholstered in leather, and has the same color combination as the exterior.
Toyota Corolla Cross Fielder at the 2015 Tokyo Motor Show - Image Gallery
Toyota Aqua Cross at the 2015 Tokyo Motor Show - Image Gallery