The hybrid variant of the Toyota Corolla Axio (sedan) and the Toyota Corolla Fielder (estate) that were launched in Japan earlier this year, are on view at the Tokyo Motor Show 2013.
Externally, the hybrid variants do not differ from the gasoline variants except for the Light Blue Metallic body color and hybrid badges.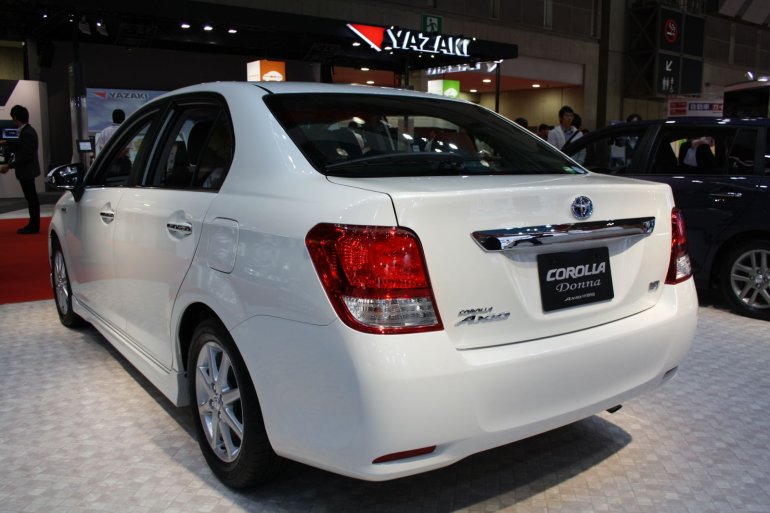 The hybrid Corollas are 100% tax savers in Japan. Both models are propelled by a 1.5-litre petrol engine combined to a THS-II (Toyota Hybrid System) hybrid module. The engine develops 74 PS while the electric motor contributes 61 PS. The motor is driven by a Nickel-Metal Hydride battery, which also spins the water pump, reducing the load on the engine.
The Corolla hybrid returns an impressive fuel efficiency of 33 kpl and a cooled EGR (Exhaust Gas Recirculation) is a contributing factor to this high figure.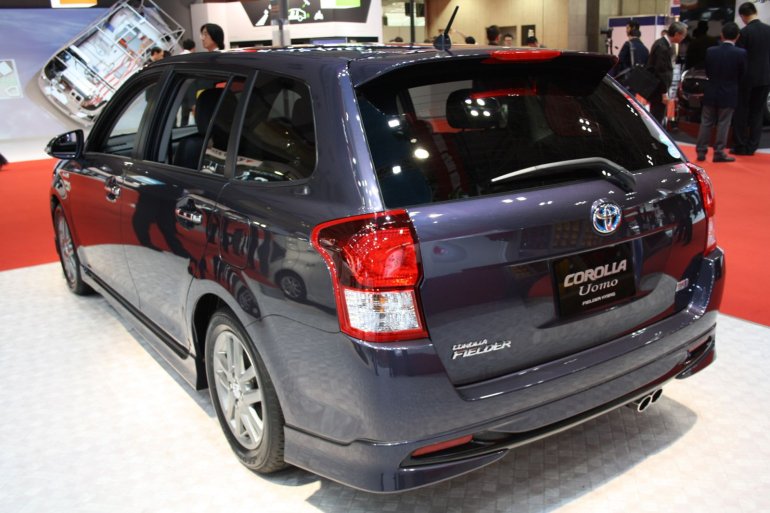 In terms of equipment, the hybrid variants get collision warning system, automatic headlamps and a 4.2-inch screen on the instrument console.
The Toyota Corolla Axio Hybrid is priced starting at 1.925 million Yen (around 12.09 lakh rupees) and goes up to 2.09 million Yen (around 13.13 lakh rupees). The Toyota Corolla Fielder Hybrid is priced between 2.08 million Yen (around 13.07 lakh rupees) and 2.26 million Yen (around 14.20 lakhs).
Toyota Corolla Axio Hybrid Image Gallery
Toyota Corolla Hybrid Press Release
[Can't see the press release here? Head over to SlideShare]