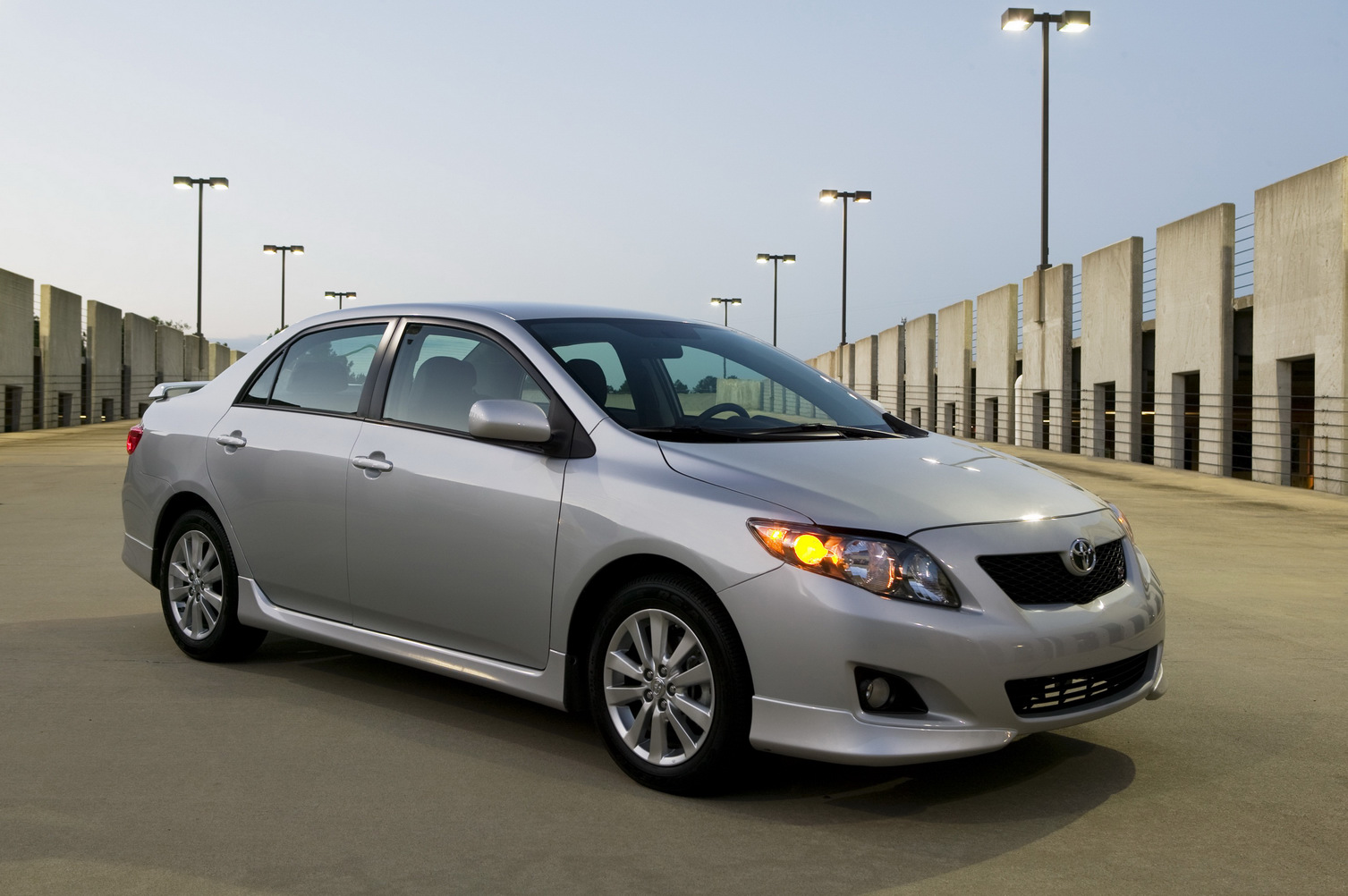 World's second largest car manufacturer - Toyota, hasn't been very successful last year around (after witnessing the first loss in 71 Years!) but now, has some news to cheer about.
The cheer comes from India, in the form of Corolla Altis' leadership. The Corolla Altis which was launched here in September '08, had become an instantaneous hit and soon took the title of market leader since October 2008. It has won the hearts of many a Indian customer and has successfully regained leadership (Overthrowing Honda Civic) in the premium sedan segment (C-Segment) of the Indian automotive market.
The 10th generation Corolla Altis has achieved 42 per cent market share in the period September – December 2008 in the premium mid-sized car segment. This is what Toyota set out to do in India, to beat the Civic with the new Altis, and it's so far so good.
Corolla Altis-42% market share between Sep & Dec 2008'
With all time high monthly sales of 2,031 units in September 2008, sales of the Corolla Altis grew an impressive 102 per cent in the period September 2008 – December 2008, as compared to Corolla sales in the same period in 2007.
Corolla Altis-Sales growth of 102% compared to 2007
According to Mr.Sandeep Singh, deputy managing director, Marketing, Toyota Kirloskar Limited (TKM) the sales of the new Corolla have been very satisfying. Despite unfavorable economic conditions with the premium sedan segment declining by 32 per cent, the Corolla Altis has exceeded its market share target of 35 per cent.
He concluded by saying the continued success of the Corolla Altis represents the faith its customers have in the Toyota brand which stands for 'peace of mind''.
The all-new Corolla Altis is the 10th generation model which is launched in India, with an increased focus on passenger comfort and luxury, for which the word 'COROLLA' refers to - 'PETAL'.
The car's other features include
8-way power driver's seat
HID (High Intensity discharge) headlamps
Steering wheel with audio controls
MID switch and an Optitron meter
The Corolla Altis comes in 3 variants, the 1.8G M/T*, the 1.8G (L) M/T, and the full packed top-end 1.8V (L) A/T# model and delivers Max power of 130 BHP.
*M/T - Manual Transmission, #A/T - Automatic Transmission
IAB Comment- Toyota Corolla - 10th Generation has outdone the competition in the Premium sedan segment once again and has established Corolla's No.1 status. With the Altis, Toyota has raised the bar for the entire segment. The Corolla has been a true symbol of Toyota passenger cars with sales of over 30 million units since it's debut decades back.
If you are looking at buying the Civic it is worth considering the Altis - given the response it has evoked thus far in India. Contact your nearest Toyota dealership for more information.