Toyota revealed three cars based on the Aqua (Prius c in international markets) at the 2013 Tokyo Motor Show.
The Toyota Aqua Cross crossover is an attempt to bring some off-roading characteristics to the Aqua. Apart from the exterior additions, the Aqua Cross gets black interiors that is contrasted with green stitching and piping.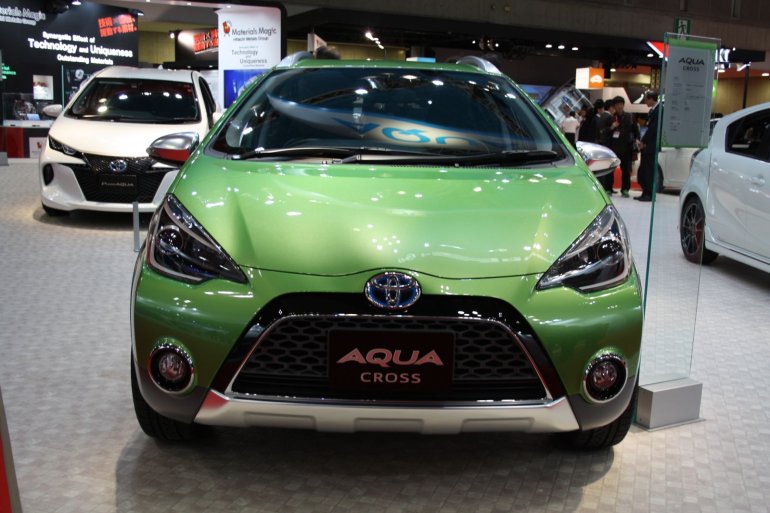 The Aqua Air is the second concept of the lot. This is an open-top, roadster based on the Aqua and Toyota may decide to build it in the future.
A souped-up variant of the Aqua was also showcased, called the Aqua G Sports. The vehicle has been fully tuned by GAZOO Racing drivers and features a sporty exterior and a sports suspension. There are also some interior accessories to keep the theme going. The production version of the Aqua G Sports is scheduled for launch in the Japanese market in late November.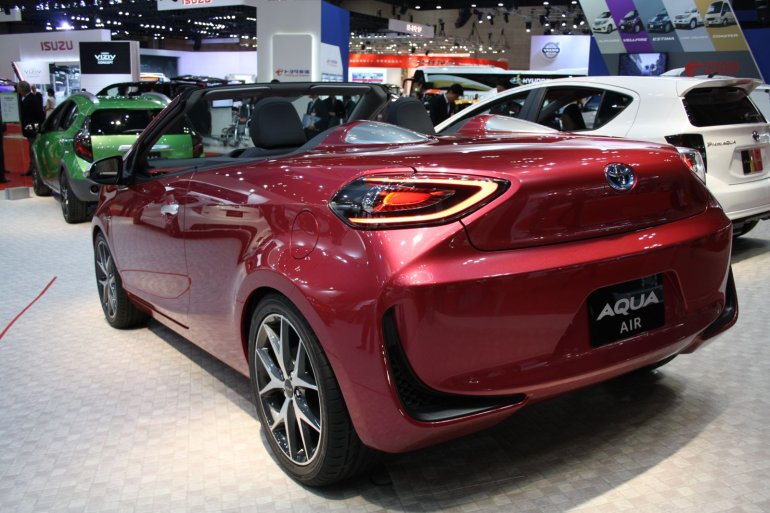 And finally, the Premi Aqua completes the lineup. This variant of the Aqua seems to offer a different styling compared to the standard models. Toyota says the Premi Aqua is a "compact hybrid premium car with bold styling and luxury which exceeds its class."
The Aqua sports a hybrid engine that churns out 72 bhp and works in tandem with an electric motor.
Toyota Aqua Cross Image Gallery
Toyota Aqua Air Image Gallery
Toyota Aqua G Sports Image Gallery
Toyota Premi Aqua Image Gallery