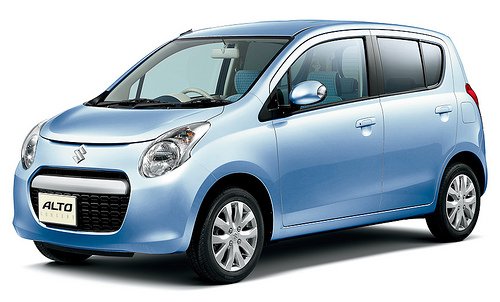 Considering recession, slowdown, job losses and bail outs, the pace at which the Auto industry is working today on this side of the globe is startling.
For instance the new VW Golf is still wet behind its ears but that's not stopped or influenced the VW in developing the next generation model for 2012 at a Cheetah's pace. Similarly, the new Suzuki Alto, sold as the A-Star in India, has turned one, and Suzuki is showing the next generation concept to audience at the Tokyo Motor Show.
Phew!
Actually this next generation concept is closely based on the current vehicle. The front fascia and windows resemble the A-Star. If you ask me, the car has gained height and is moving nearer to the Zen Estilo. It's shaping up into a tall boy now.
This popular city car is 133.7 inches long and sports a 94.4-inch wheelbase. The K-Series engines don't feature here either. You get a pint size 658cc inline three-cylinder married to a continuously variable transmission (CVT). This car is front-wheel-drive, but Suzuki says it could offer four-wheel drive option in the future.
2009 Suzuki Alto Concept Tokyo 2009 Image Slideshow
Direct Link - 2009 Suzuki Alto Concept Tokyo 2009