Youngest Tesla still undergoing some exterior and interior changes.
At the Tesla Model 3 unveiling event last month, Tesla showed-off a matte black-coloured, stealth-look Tesla Model 3 on the stage. Now, a Tesla Model 3 featuring the same matte black colour has been spotted by instagram user Declan O'Mahony. It's yet to be seen if Tesla offers this colour to customers, as even though pre-orders are accepted for the car now, the options haven't been revealed yet. The model seen in the image is still a prototype, as the exterior and interior is yet to go through some more changes for an even better design and more practicality.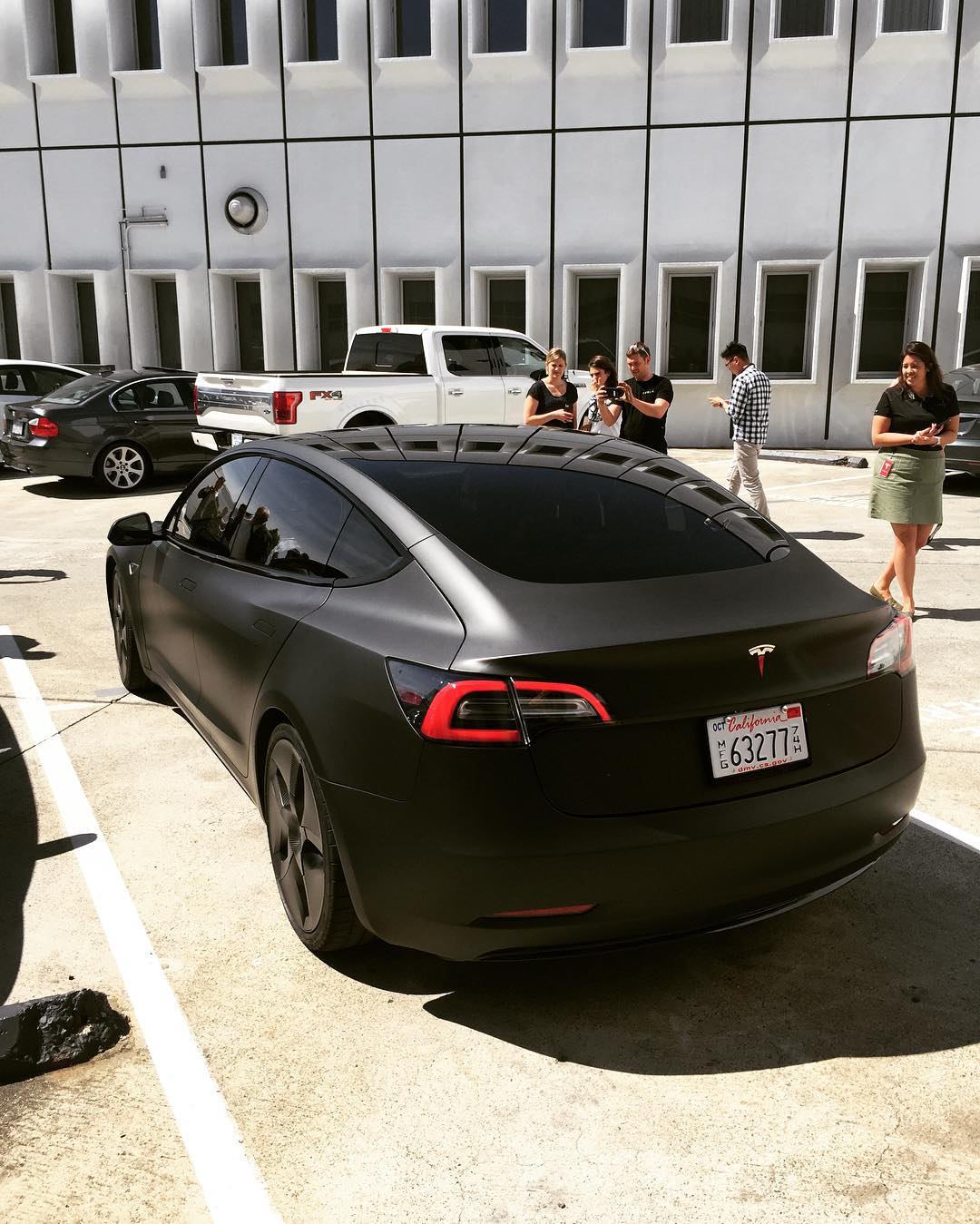 The Tesla Model 3 can now be reserved for US$1,000 (INR 66,507). Complete model range and specifications are yet to be revealed, but as of now, it's official that two configurations will be available: single-motor rear-wheel drive and dual-motor all-wheel drive. The latter will be more powerful and more capable, and likely have more driving range compared to the former. The base single-motor RWD model will be capable of a driving range of 215 miles (346 km).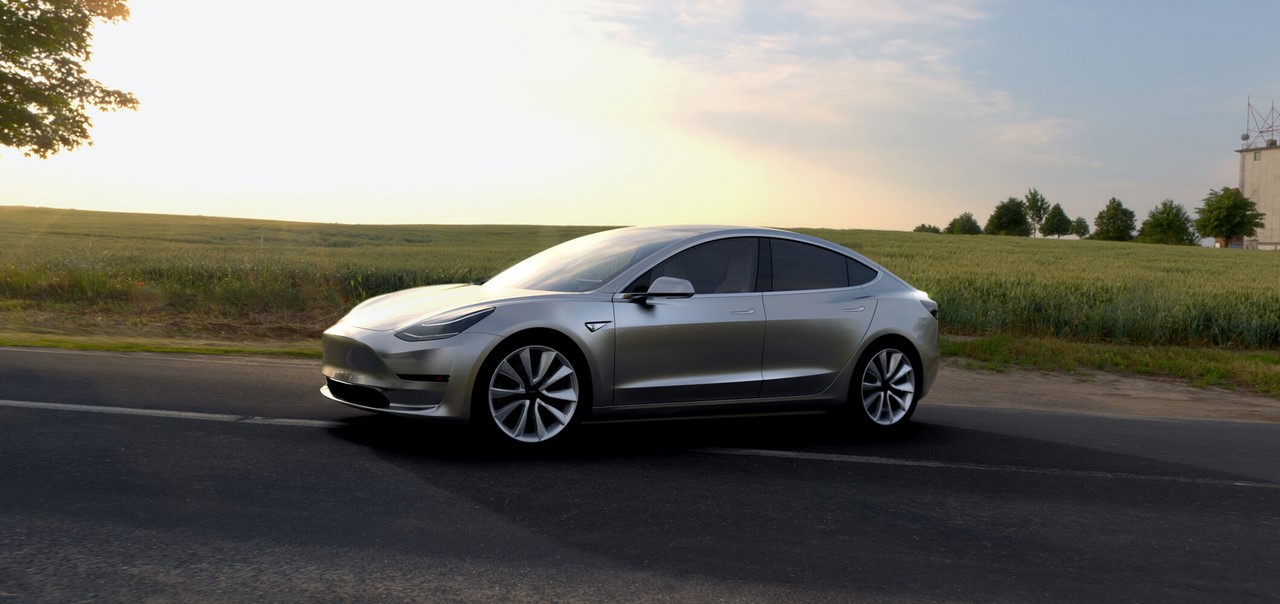 Also See: Tesla Model S – Old vs. New
The Tesla Model 3's deliveries will commence in the U.S. market in late-2017, where prices will start at US$35,000 (INR 23,27,761). Export markets will likely get the most affordable Tesla starting in 2018.
[Image Source: Instagram]