Expected to launch early next year.
Terra Motors, a Japanese manufacturer of electric two and three wheelers has unveiled the R6 three wheeler. The vehicle can do a maximum of 100 km on a full charge, and has been tested in India.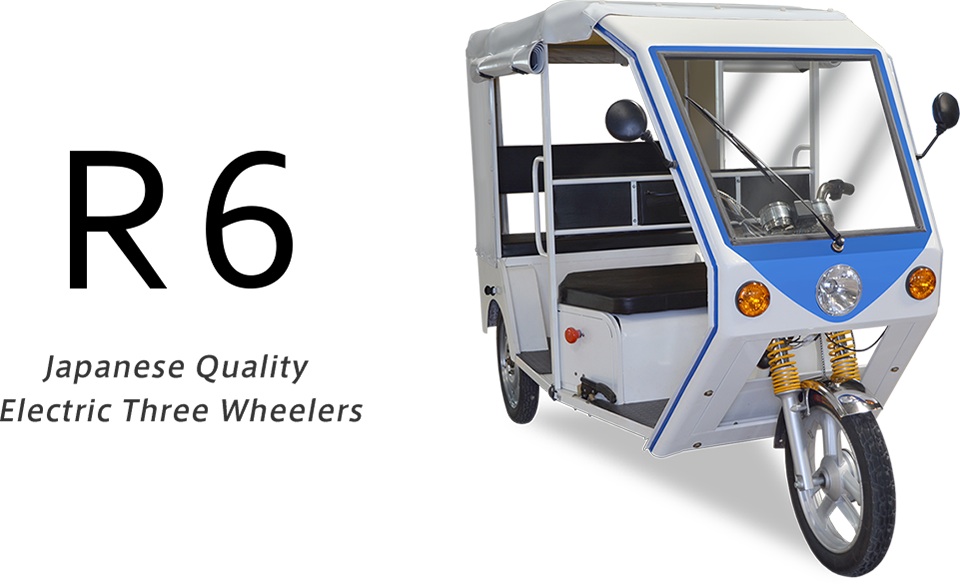 CEO and founder of Terra Motors, Toru Tokushige mentioned that unlike the China-made e-rickshaws which don't undergo homologation, the R6 is currently being tested by a "certificated agency". The Japanese manufacturer aims at selling 10,000 units of various e-rickshaws in 2015.
As for the product line up, 2 to 3 products are being developed for the segment and will be competitively priced, adds Tokushige. And as mentioned above, the recently unveiled R6 is one of them.
The R6 three wheeler is 2,950 mm long, 1,090 mm wide, and 1,800 mm tall. It can carry a total of 7 occupants (6 passengers + 1 driver) and can attain a maximum speed of 30 km/h. The company claims a 7-hour or above charge time for a full battery charge from 0 per cent, while 80 per cent quick charge can be attained in 2-3 hours. It boasts a 3.2-meter turning radius, comes with rain covers (that can be pulled down), and has a reverse gear, too.
Also read: Terra A4000i electric scooter showcased at 2014 EICMA
Public transport in India has certainly improved over the period, and thankfully with an increasing awareness towards road safety, well-tested products should be made available in the country, and if Terra Motors' promises are true, then the R6 could well be the right product for inexpensive intra-city transport.
[Source: Autocar Professional]