The Terra A4000i is a Japanese electric scooter that has an Apple iPhone embedded into its instrument console.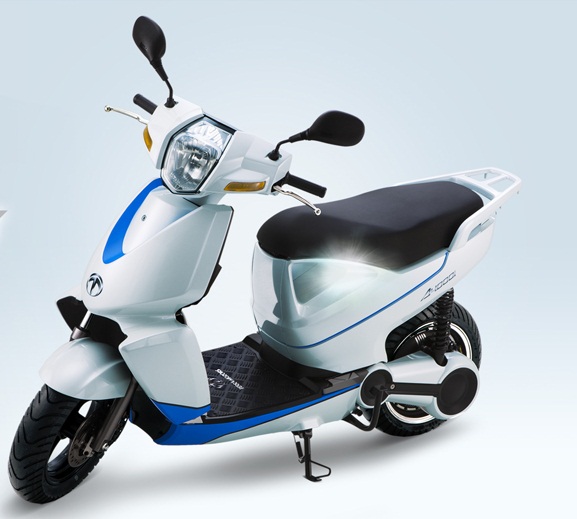 The smartphone will deliver information like battery status, consumption rate and other necessary data while also offering GPS navigation. It is capable of storing data on a cloud database.
Terra Motors says more smartphone based services would be introduced in the future including personalized advertisements based on the data of user locations. The scooter is currently available only with the iPhone but the company could eventually offer other smartphone platforms as well.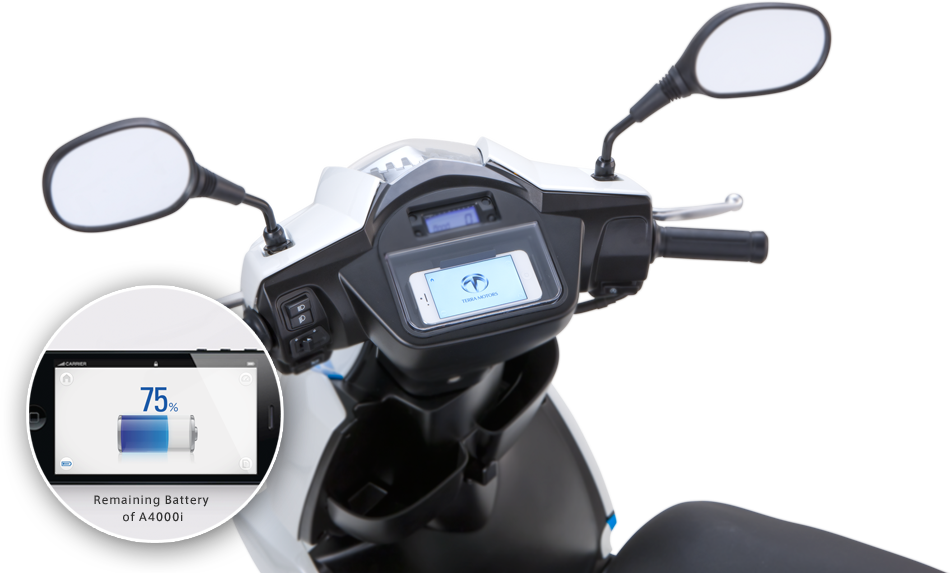 The Terra A4000i is powered by an electric motor which derives electricity from a removable 48V Li-ion battery. The battery has a lifetime of 50,000 km and can be charged fully in about 4.5 hours. The maximum range on a full charge is 65km.
The scooter offers disc brakes at both front and rear. The weight of the scooter stands at 118kg while the battery pack weighs 16kg.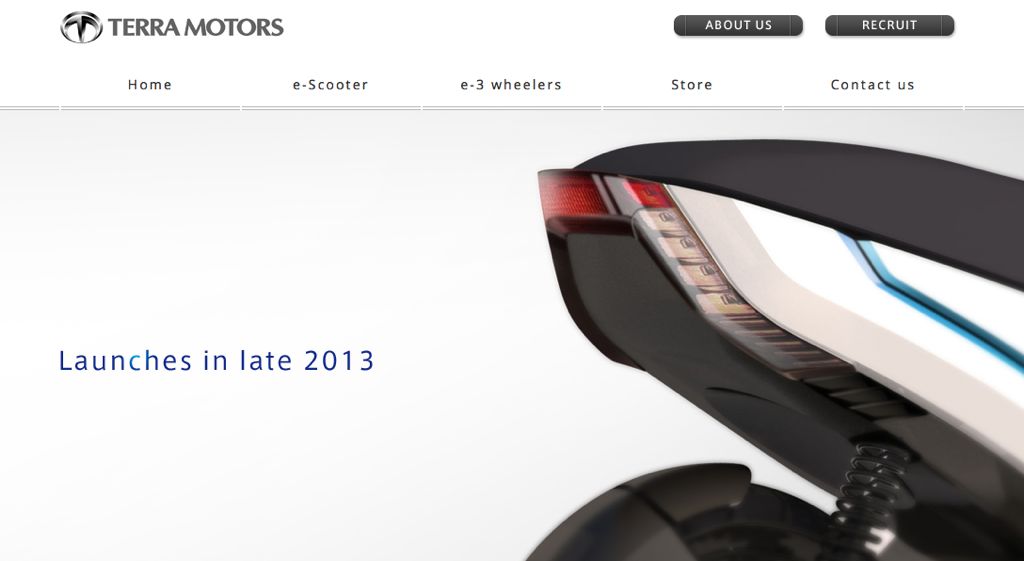 Terra Motors targets Asian markets with the A4000i and aims to sell 100,000 electric scooters by 2015. The company will expand into more markets such as China in the near future. Interestingly, Terra Motors' official Indian website is under construction suggesting that the Japanese two wheeler maker is coming here! [terra-motors.com/in/scooter]
The electric scooter market in India is still at a nascent stage and that limits prospects of a premium electric scooter which is expected to be priced over a lakh.