You're not supposed to use your cell phone when driving because it could result in severe fatalities – this is an accepted norm across the globe. But Ford thinks otherwise. Ford is working on a mobile app that will change the way you use your mobile phone while driving.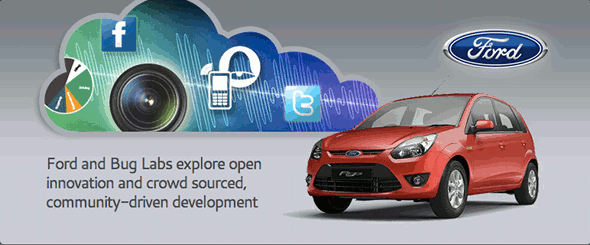 Smartphones have changed the way we used to think about mobile phones. The current generation of smartphones can even sometimes make laptops a bit redundant. They have changed the way we use them while driving too. With the various apps available, you can get directions, find out hang out place on your route, explore new destinations, find petrol station/eateries et al.
But Ford wants to go one step further when it comes to mobile integration. Ford is working on a set of apps that we take mobile in-car connectivity to a whole new level. Some really cool features that the proposed apps will bring to the table are:
Location update to the select contacts
Monitor a vehicle's location and speed to determine if a driver is running late for a meeting and then send an e-mail or text message notification to other attendees.
Notification to the family members whether the driver is following a safe arrival after a road trip
The apps are being developed by HCL Technologies but no word yet on any production plans for such an app or what it would cost. Ford has also invested in OpenXC Project which will unleash the power of local developers to determine niche market-specific applications that take advantage of mobile connectivity. The car maker has started shipping beta test kits of OpenXC to developers and universities around the world to speed in-car app development.
[Source: Insideline.com]