We know nothing about wedding cars or weddings. The only weddings we're bothered about is the one that happens between the engine and gearbox. In today's world, that one marriage never breaks! And then there are marriages between sedans and SUVs, which one manufacturer found out, wasn't exactly set in heaven.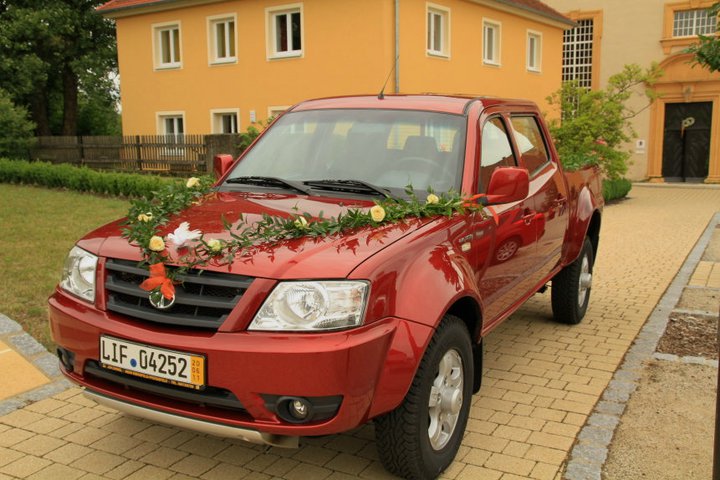 But when it comes to soul mates and weddings, an essential part of the ceremony is how the couple arrive and leave on the big day. Or in what.
There was one couple in Europe who felt the Xenon XT dual cab was the best way to update the world of their "newly married" status. The garlands and squeaky clean exterior feel it was part of the original plan and not of a stand-in car.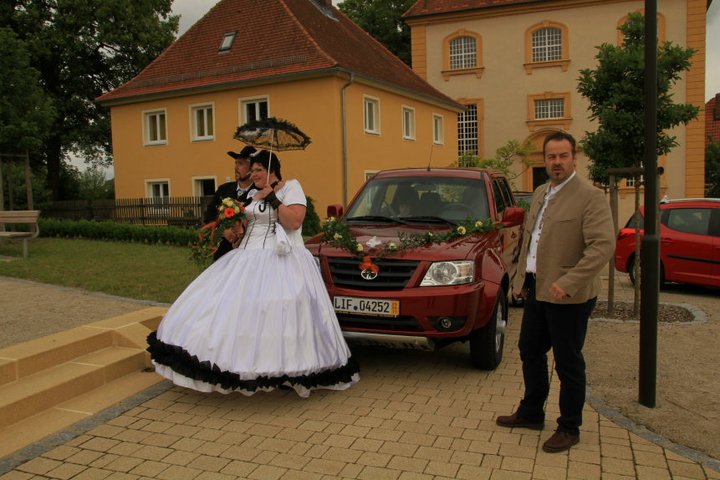 What was so adorable in a Xenon that the visibly excited couple, now as one, decided to drive away in it?
That begs the question - Would you get married in a Xenon pickup?