The process for selecting the best car on sale in Europe has begun.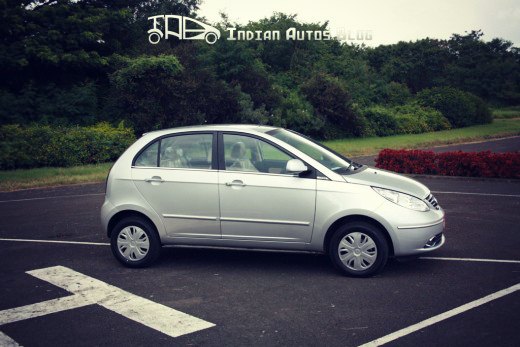 The 2013 Car of the Year (COTY) for Europe has released a list of candidates and a surprising fact has comes to our notice. The Tata Vista has been shortlisted among all the big names!
The European COTY is organized by the following publications:
Auto (Italy)
Autocar (UK)
Autopista (Spain)
Autovisie (The Netherlands)
L'Automobile Magazine (France)
Stern (Germany)
Vi Bilägare (Sweden).
In order to be eligible for the European COTY, a car must have been:
Released during the past 12 months.
Is available in at least five European countries.
Has a projected annual sales figure of no less than 5,000 units.
Is a new model and not just a new edition.
The Tata Vista satisfies all the above conditions. The other strong contenders include:
Audi A3
BMW 3-Series
Chevrolet Malibu
Dacia Lodgy
Fiat 500L
Ford B-MAX
Honda CR-V
Hyundai i30
Hyundai Santa Fe
Kia Cee'd
Kia Optima
Lancia Flavia
Mazda6
Mercedes-Benz A-Class
Mercedes-Benz SL
Mitsubishi Outlander
Mitsubishi ASX/Citroen Aircross/Peugeot 4008
Opel/Vauxhall Adam
Opel/Vauxhall Mokka
Peugeot 208
Porsche Boxster
Renault Clio
Skoda Rapid/Seat Toledo
Smart ED
Subaru Impreza
Subaru XV
Subaru BRZ/Toyota GT86
Toyota Auris
Toyota Prius Plug-in
Toyota Prius Plus
Volkswagen Golf
Volvo V40
Volvo V60 Plug-in
The jury consisting of 58 journalists from 22 European countries will finally pick a winner by the end of this year.
To sound unemotional, the Tata Vista's chances are dim but nevertheless we have our fingers crossed!