The Tata Venture's reduced appeal to Indian families can be blamed on its commercial vehicle roots, but that won't stop Tata Motors from investing in it.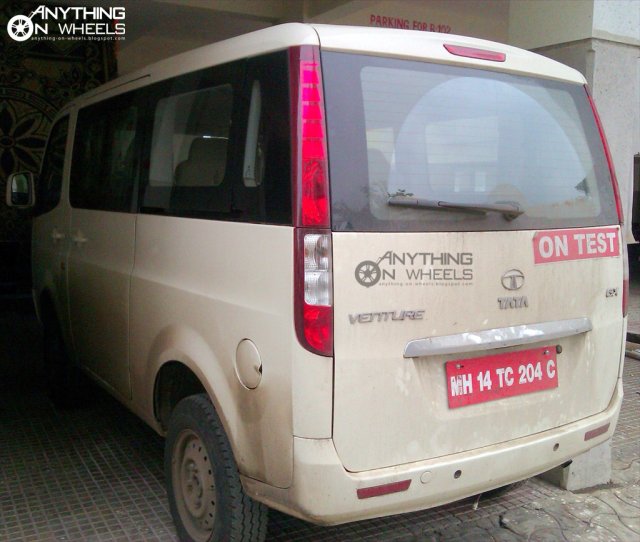 The Venture is clocking decent numbers in the commercial segment, but its maker is placing the spotlight on the feature content of the vehicle, and runs ad films implying its family-friendly nature.
The first major update for the Venture to brighten its chances maybe hiding under the skin of this test mule, spotted by our friends at Anything On Wheels.
Speculations suggest that Tata Motors is recaliberating the 1.4L CR4 engine powering the Indica range, to suit the Venture. Currently the Venture employs a 1.4L turbocharged diesel engine that puts out 71PS/133Nm.
Tata is also working on CRDI-fying its other offerings such as the Ace. The Sumo was relaunched with a CR4 engine earlier this year that has lower NVH. Other important features of the CR4 engine is its frugality and future-ready emission ratings.
If the 1.4L CR4 engine premieres on the Venture, we can also expect it to pass on to the Super Ace gradually.
Tata Motors will have explore all options to protect its market share in the last-mile-carrier segment as Ashok Leyland is exploring passenger variants with the super-hit Dost mini truck, looking to repeat the success of the load-carrying model.
[Source - Anything-on-wheels.blogspot.in]