Tata Motors has delivered the first batch of Tata Tigor Electric Vehicles to EESL (Energy Efficiency Services Limited). Tata will deliver 250 units of the Tigor EV to the state-run entity as part of the tender floated by EESL in September 2017 to procure 10,000 electric vehicles. The first batch of Tata Tigor EV rolled out from the company's Gujarat plant earlier this month.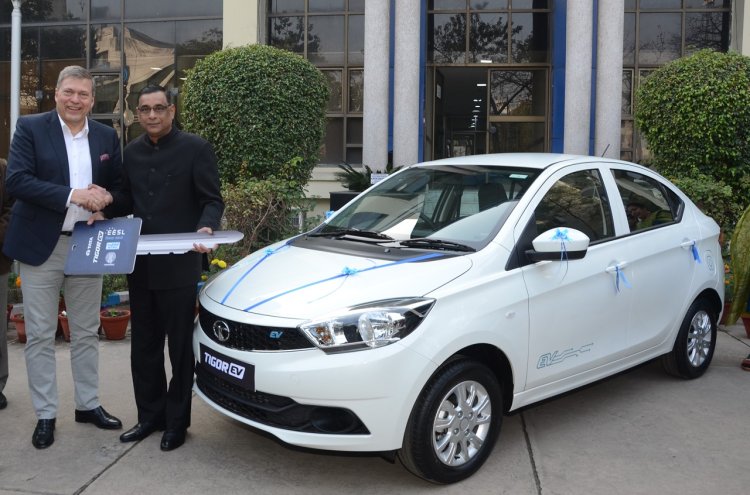 Commenting on the occasion, Guenter Butschek, CEO & MD, Tata Motors, said-
This initiative of the Government of India to procure 10,000 electric vehicles is a bold step in terms of promoting green & sustainable transport solutions. We, at Tata Motors are extremely proud to be part of this project and are supportive of the Government's transformational vision of auto electrification in India. With Tigor EV, we have begun our journey in boosting e-mobility and will offer a full range of electric vehicles to the Indian customers. This tender has effectively paved way for connecting our aspirations in the e-mobility space with the vision of the Government.
As per the order placed by EESL, the Tigor EV will be delivered in three trim variants – Base, Premium and High. It will only be available in 'Pearlescent White' colour with blue decals. There is also blue 'EV' lettering on the grille. The tender requires all variants of the Tata Tigor EV to be equipped with FATC (Fully Automatic AC).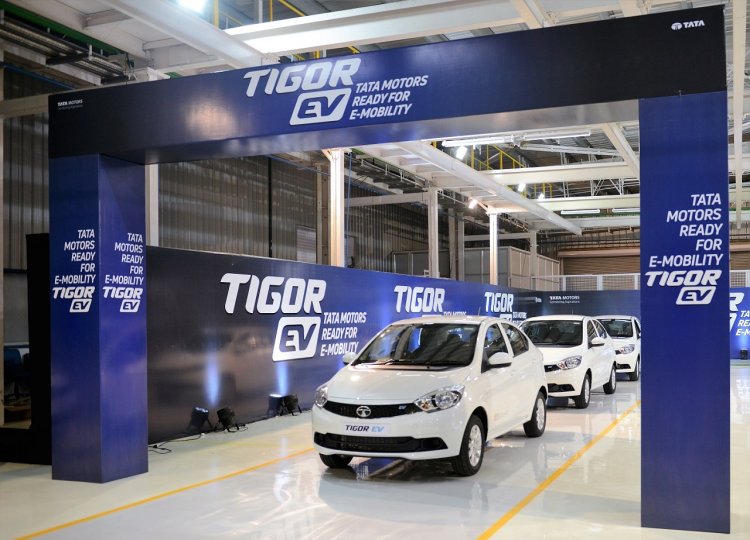 Also Read – Tata Tigor EV being considered for private car buyers
The Tata Tigor EV is equipped with a single speed, automatic transmission. Electra EV provides the electric powertrain for the electric variant of the Tigor. A leaked document that surfaced last month revealed that there's a 29.8 kW (39.95 hp) electric motor in the Tigor EV.