Mazda's iconic 2-seater lightweight convertible takes on Tata's first mid-engined sports car.
Following the virtual drag race between the Tata Tamo Racemo and the Toyota GT-86, Youtube user 'Ericship 111' has posted another video pitting the Tamo Racemo against the latest Mazda MX-5 in the Forza Horizon 3 video game.
The Mazda MX-5 is an entry level lightweight 2-seater car convertible which, in Forza Horizon 3, is based on the more powerful SKYACTIV-G 2.0L version that produces 160 PS and 200 Nm from a 2.0L 4-cyl N/A motor. In the Racemo, power comes from a mid-engined 1.2L turbocharged 3-cyl engine which is claimed to produce 190 PS.
The Racemo's sprint from standstill is quicker than that of the Mazda MX-5 2.0L, which can accelerate from 0-100 km/h in 7.3 seconds. This could be due to the high low-end torque of the Racemo's 1.2L turbo engine.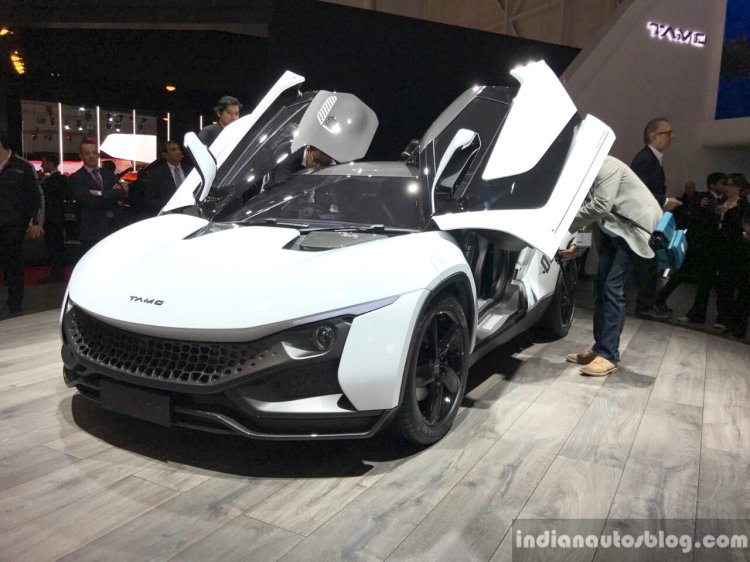 Also Read: Tata Tigor & Tiago to get performance variants through JT Special Vehicles – Report
However, like the GT 86, the MX-5 managed to overtake the Racemo before the finish line. Note that its virtual performance may not be indicative of real world performance, although Tata executives have told us that the performances are "similar."