Tata Motors have revealed the Tata Super Ace 'Angkot' passenger carrier at the ongoing IIMS 2013. The Angkot is a larger version of the Venture featuring a higher roof and a longer body with an extra row of seats that is seen for the first time.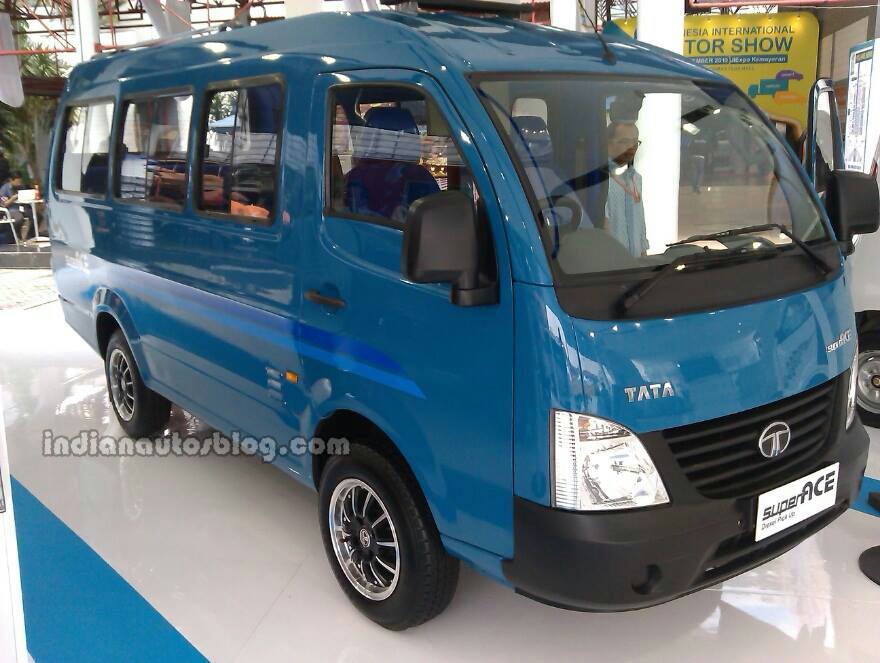 The Super Ace variant is powered by a 1.4-liter turbocharged diesel engine that produces 70 HP @ 4,500 RPM and 135 NM @ 2,500 RPM. The engine is paired to a five-speed manual gearbox. The fuel tank capacity stands at 33 liters.
In terms of features, the Angkot gets power steering, twin glovebox, mobile charger, tachometer, alloy wheels and sliding windows.