[Update on 11/10/2011 - Sumo Gold Spyshots added on a recent post]
No, this is not a special edition to celebrate 5,000 years of Indian jewellery.
Tata Motors' next target is to revive sales of the Sumo brand which has come under intense heat of the Bolero. The Bolero has managed to eat into the Sumo's marketshare and to fight back, Tata plans to refresh the original Indian SUV by giving it a new name, cosmetic upgrades and a new engine.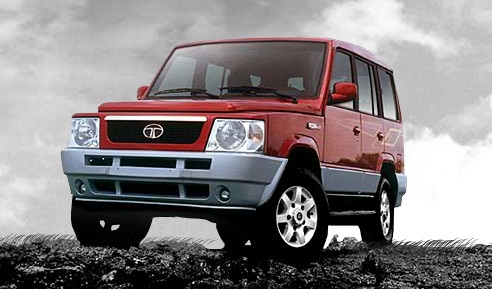 A few weeks ago, Tata dropped the Sumo nameplate from the Grande while highlighting the DICOR suffix. By doing this, Tata hopes the Safari imagery will be recalled on seeing the new Grande. To differentiate it from the Safari, the Grande lacks the kit and safety features offered on the Safari.
The Sumo 'Victa' brand will be partially or fully replaced by the 'Gold' brand and under the hood, a new 3-liter CR4 engine meeting BS4 norms will be shoehorned. The new Sumo is expected to get minor cosmetic touches and a clever marketing campaign to woo customers back into their dealerships. Tata will be looking to use the spending spirits of the festive season to gain the required traction.
[Update on 11/10/2011 - Sumo Gold Spyshots added on a recent post]