The Tata Safari Storme Explorer Edition was launched today, among many other launches that we've been covering from camp Tata. So what is it all about?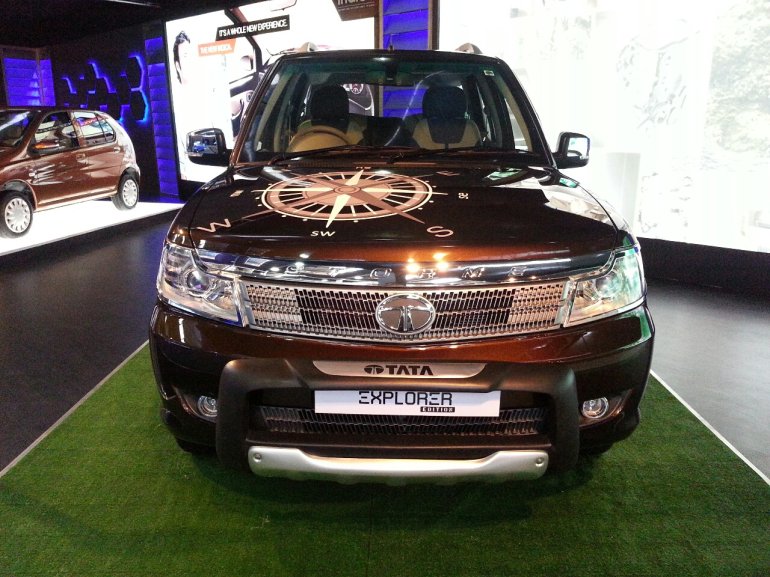 General Note for the 2013 Model Year Tata cars and Pointers from the Press Conference
Tata tell us that all the MY 2013 products have been improved upon after taking into account feedback from the dealer and customer level. About 500 Tata employees met with the dealers and the customers before the start of the MY 2013 program. In general, Tata say that the overall reliability and performance of the cars have been improved.
Mr. Karl Slym, MD of Tata Motors, told the media that Tata Motors had planned products for the Indian market until the year 2020.
He also said that 150 new generation dealerships would be opened by this year. Not to mention, there would be 11 new service programs in the coming weeks.
Tata Safari Storme Explorer Edition Part 1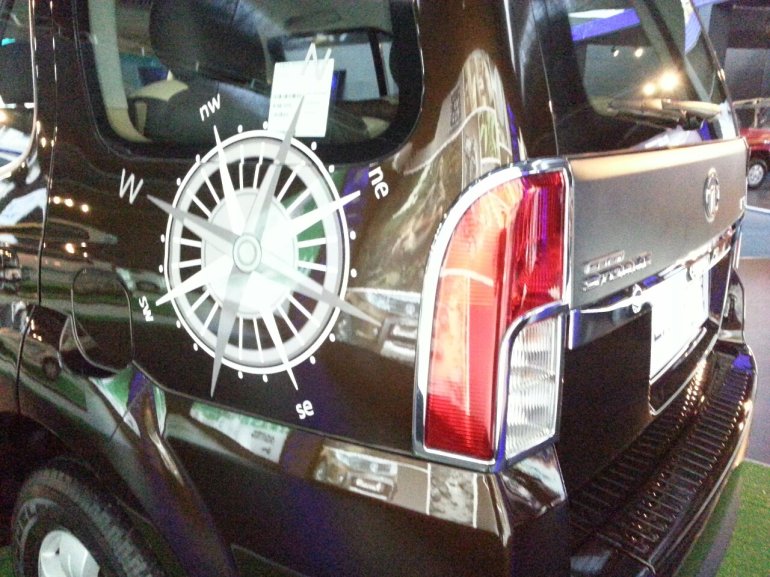 Two cars were shown and both with varying levels of kit. We'll talk about the basic one first. As you can see, you get some decals of a compass on the bonnet and on the side of the car. Apart from this, you also get a front nudge guard.
The headlights and the taillights get a chrome garnish while the front fenders get some 'Explorer' badging.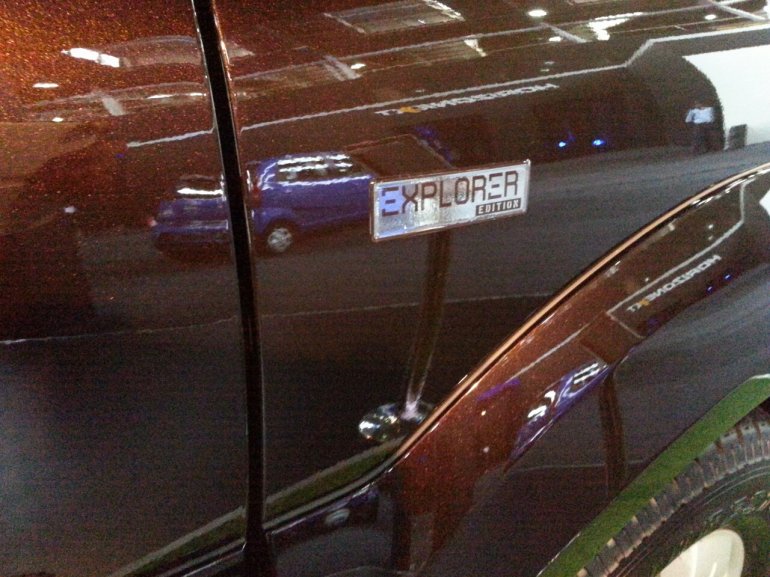 Head to Page 2 for more details.
Inside, you get a 2-DIN touchscreen infotainment system and sporty door visors. The seats get some leather seat covers, the floors get some rubber mats and the general ambiance gets some air freshner! A car care kit is also included in the package.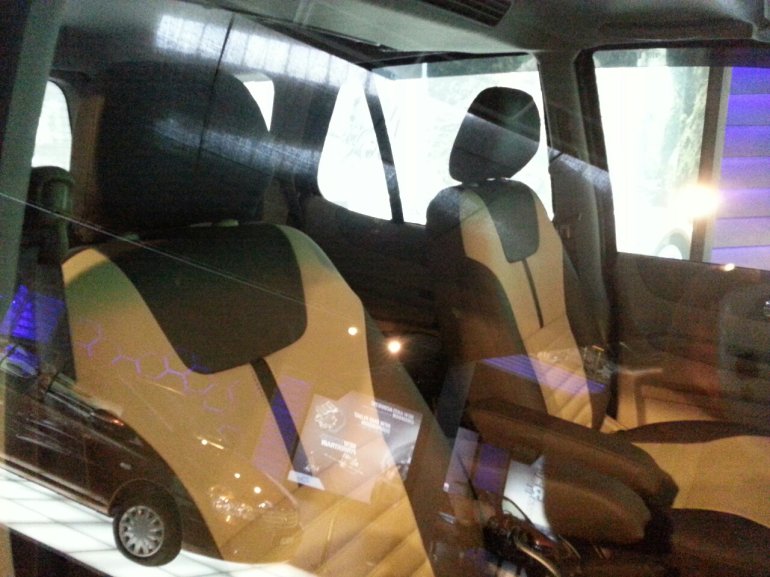 Tata would like INR 56,000 for this.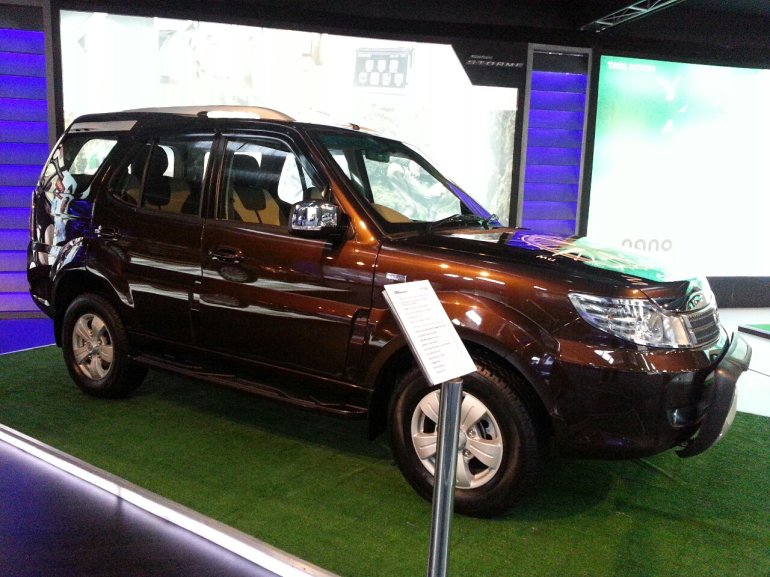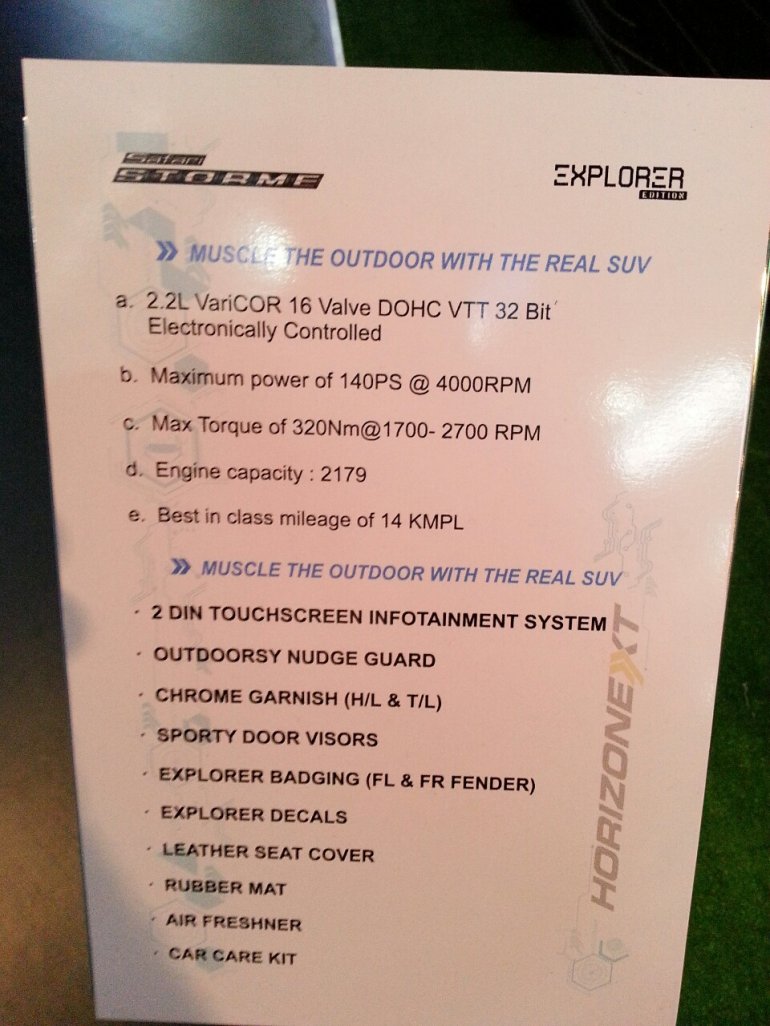 Head to Page 3 to view the more advanced version of the Explorer Edition.
Tata Safari Storme Explorer Edition Part 2 This version has more kit. For a start, there is a cycle carrier in the rear tailgate which also accommodates a cycle! The 'soft' looking nudge guard gives way for a more meaner looking bull bar. You also get powerful fog lamps mounted on these bull bars. The leather seats and the infotainment system are also present.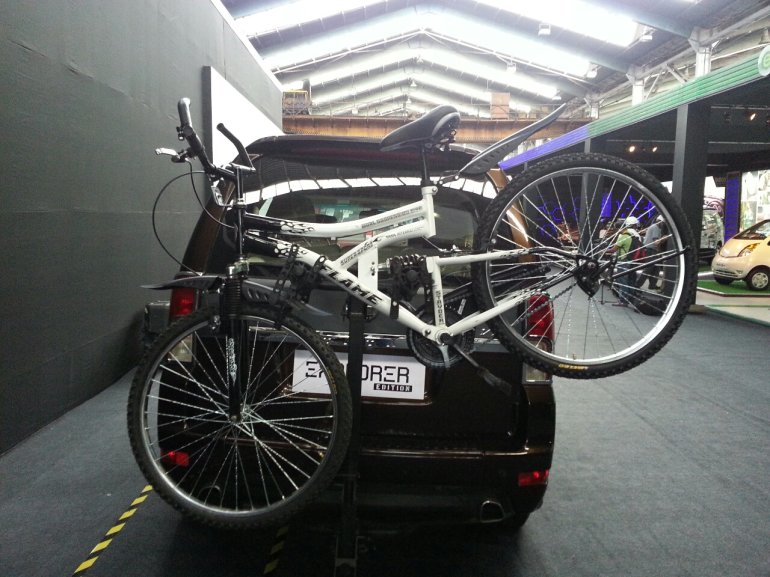 We could not get a price for this version, but needless to say it is more expensive than INR 56,000.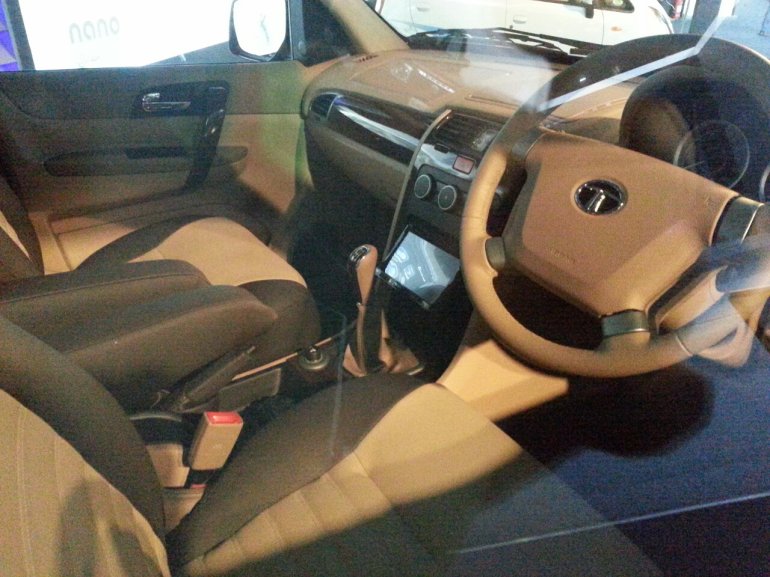 Next page has the Image Gallery.
Tata Safari Storme Explorer Edition Image Gallery