Four models introduced.
Continuing with its foreign launches, Tata Motors has unveiled its Prima range of commercial trucks in Bangladesh. This follows the launch of the Prima series in Malaysia, Kenya, Oman, and UAE in the last 5 months.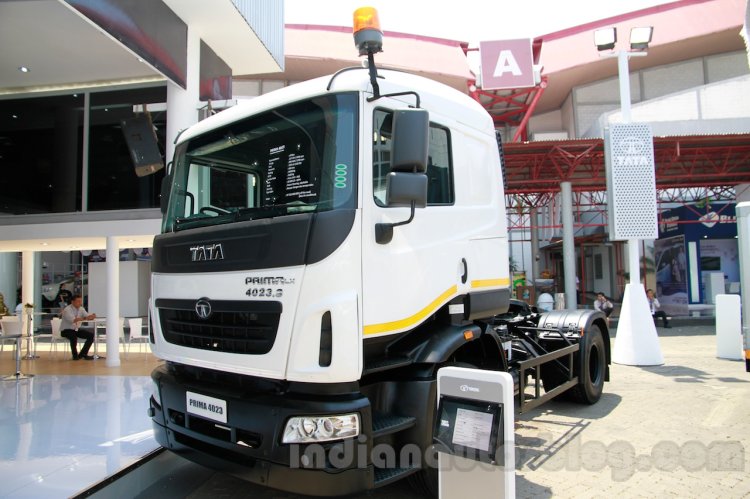 Back in 2012, the company joined hands with the Nitol-Niloy group in Bangladesh to launch its passenger vehicles. The partnership continues with the Prima range, as Tata launched the Prima for the tipper and the cargo segment in the country. For the former category, the Prima LX 2523 K will do duty while the later will be catered to by the Prima LX 2523 T, Prima LX 4023 S, and Prima LX 4923 S.
While all four vehicles have the same Cummins engine that makes 230 hp, depending on the applications the gearboxes vary.
The LX 2523 T has a load-carrying capacity between 25 and 31 tonnes and carries the widest cabin in the Bangladesh market. The 4023 S and the 4923 S carry a 9-speed gearbox and have a higher load carrying capacity.
Tata's Prima range is the company's 'World-Smart truck' and gets cab design from Italy, engine technology from the USA and Europe, gearbox expertise from US and India, chassis frame know-how from Mexico, sheet metal dies from Japan and Korea, combined with Swedish precision on a robotic weld line.
Tata Prima launched in Bangladesh - Press Release
[Slideshare direct link]