Tata Motors will launch the two-door Pixel in Europe instead of the previously proposed Tata Nano Europa, Autocar UK is reporting. The Pixel concept was revealed in Geneva. It is a stylish 2-door version of the Nano with seating for four.
The production model will have conventional doors and a 1.2-liter turbocharged diesel engine. It is 250mm shorter than the Nano and due to its compactness, it will weigh 750kg in the European trim and emit less than 100g/km of carbon dioxide.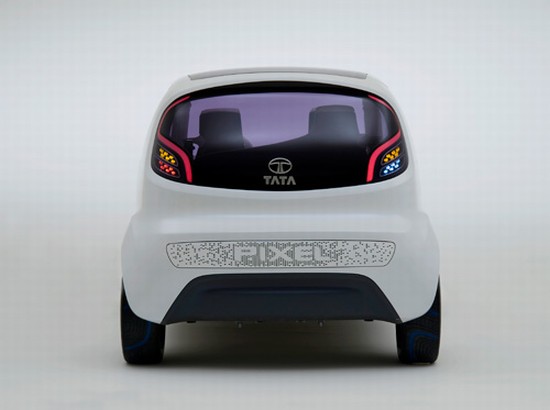 The 4-door variant is planned for a later date with a wheelbase similar to the Nano. This is the car we expect in India. Chassis modifications were carried out recently and the company hopes this will result in more comfort for passengers. The 4-door Pixel could sit above the Nano in the regular Indica territory. You may recall that an electric variant of the Pixel could also result for Europe.
Source - Autocar UK