The Tata Nano Twist F-Tronic Concept is a combination of the Nano Twist engineered with F-Tronic technology. F-Tronic is a five-speed Automated Manual Transmission with a Mechatronic Unit.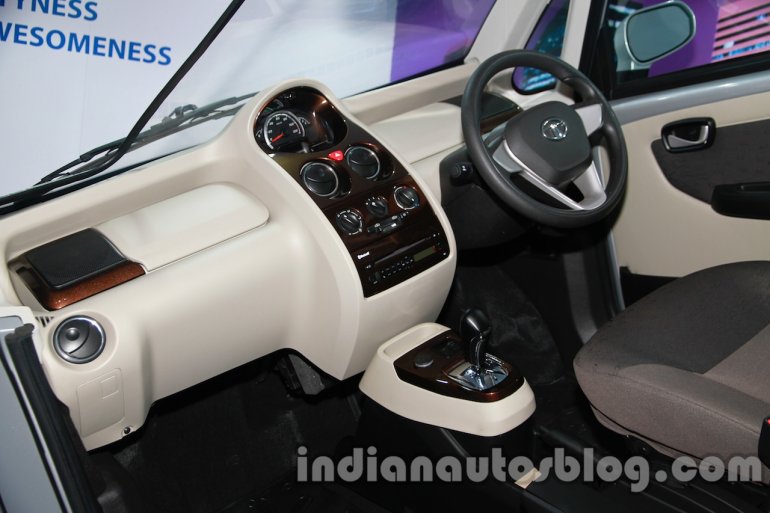 The F-Tronic system is supplied by Magneti Marelli who is a technology supplier to Formula 1 teams. The car features an electro-hydraulic mechanism which uses an electronic control unit and a hydraulic system to supervise clutch usage and gear shifting, allowing the driver to shift gears without a clutch. Tata explains the shifting action is as "smooth as a finger shift" and the Transmission Control Unit (TCU) is at the heart of the system that manages the gear changes.
The vehicle is able to deliver 15-20 percent more fuel efficiency over a conventional automatic transmission unit and is on par with "any conventional manual transmission" says Tata.
More details available on the press release attached below.
Tata Nano Twist F-Tronic Concept at Auto Expo 2014 - Image Gallery
Tata Nano Twist F-Tronic Concept Press Release
[Can't see the press release here? Head over to SlideShare]