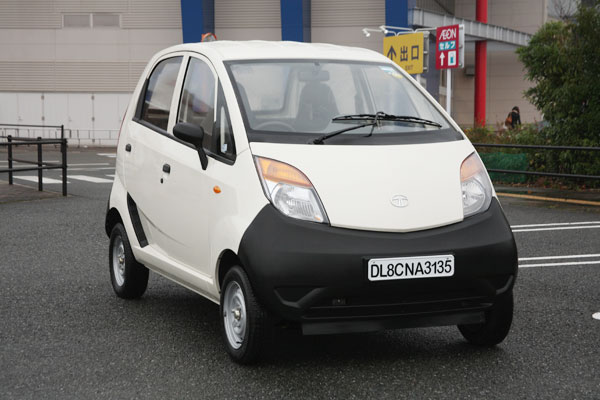 The Delhi registered display vehicle poses to photographers at the show's parking lot
None of the other 172 vehicles displayed at the ongoing Fukuoka Motor Show in Japan has made news on the Japanese newspapers. The Tata Nano proves the point again - affordable transportation does not mean boring cars.
The Tata Nano is one of the most talked about cars in Japan. The organizers of the event, speaking to the media, on the opening day itself, declared the Nano as their star exhibit.
The Tata Nano's price is estimated around 220,000 yen. In comparison, the price of the cheapest car in Japan is around 600,000 yen.
Tata is presently focusing on the local demand, thought it has drafted plans to take this fantastic innovation to other countries. Tata could penetrate the Japanese market with a structurally re-engineered Nano. The engine and other specifications allow it to qualify as a kei car.