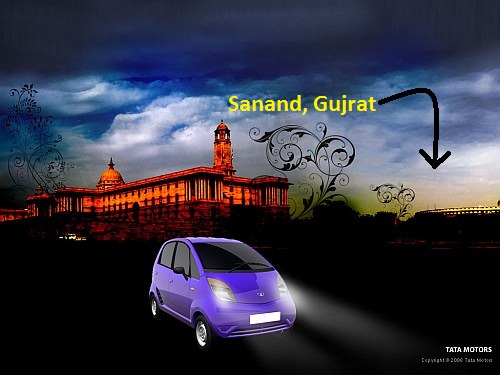 Tata Nano ready to roll out from the mother plant in Sanand in the coming weeks
After operating  from a makeshift plant for more than a year, Tata Motors will finally breathe a sigh of relief when the mother plant in Sanand, Gujrat will begin rolling out Nanos next month.
Tata will attain the initial capacity of 250,000 units per year in a gradual manner. It can produce up to 500,000 Nanos a year without breaking into a sweat.
Presently the Nanos come out of Tata's Pantnagar plant in the state of Uttarakhand where it also manufactures its Ace mini truck. Due to the lack of infrastructure and the load of meeting heavy demand of the mini truck, only a maximum of 4,000 Nanos could be produced a month.
Trial production of the Nano began in December last year in the Sanand plant which costs 2,000 crore rupees to construct.
The Sanand plant also comprises of a vendor park and the company says that all the 56 vendors have agreed to shift to Sanand from Singur, where a farmer strike forced Tata to vacate the premises.
More than 25,000 Nanos are plying the roads of India, roughly 1/8th the number of bookings registered last year. Tata Motors will finish completing the deliveries by the end of 2010.