Here are more images of the security editions of the Tata Nano and Tata Aria made by Okhla-based Grand IJS Electronics from the International Security Expo currently being held at the Pragati Maidan in New Delhi.
The company is a well known supplier of police beacons and the Nano they've brought to the expo is suited for lady police officers to rescue women and children in distress. The car is specifically targeted at the special police unit operating in Delhi to protect women and children.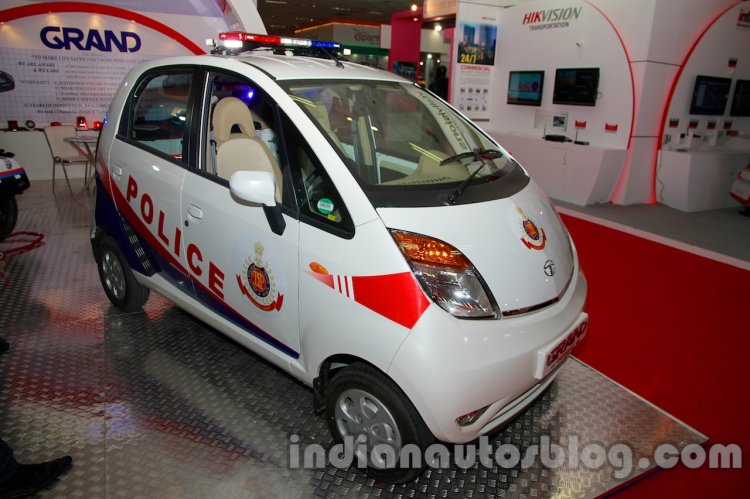 The Nano patrol car is fitted with visual and audible warnings which include beacons, a siren and search lights apart from a medical kit. The car adorns the Delhi Police livery and an IJS-developed amplifier of 80W capacity to suit the Nano's modest electrical system. A special wiring harness is used to connect the auxiliary electrical devices to the battery.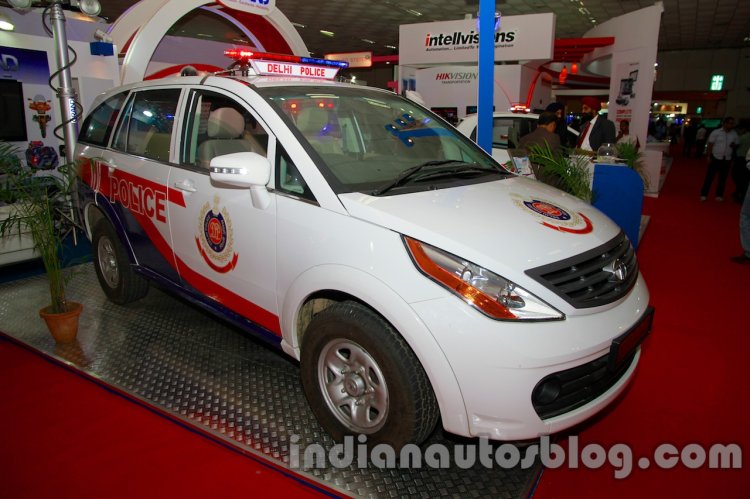 The patrol car based on the Aria is modified intensively. Based on the entry-level 'Pure' variant, rear seats have been removed and in their place, two benches facing sideways are planted. The car is also equipped with a stretcher, traffic cone, high visibility jacket, dispatcher, police line, light bars, and wears the Delhi police department livery on its body.
Mechanically the cars have not been upgraded.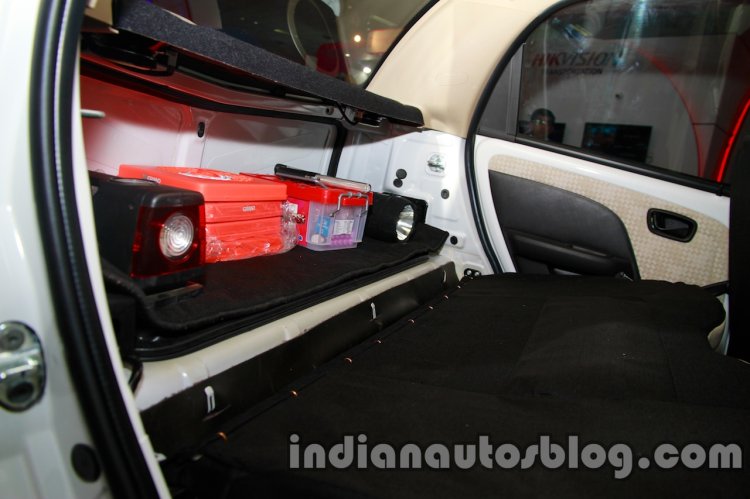 Monty Singh, the second in command of Grand IJS Electronics, told IndianAutosBlog.com that a folding stretcher, traffic diversion cones, hammers, chainsaws and forensic kit could be presented on the vehicle if a customer calls for them. He said that the Nano was in alpha stage of development, and that his workshop in Okhla Industrial Area is equipped to fabricate 200 patrolling Nanos a month.
Tata Aria Police Patrol vehicle Image Gallery
Tata Nano Police Patrol vehicle Image Gallery