Tata Motors understands that a substantial number of buyers can be gained by introducing variants that cut down running cost. Tata displayed an electric Nano Prototype at Geneva and Madrid last year and the company will analyze the feasibility of commercializing it in the coming years.
Then there are effective variants that can be developed faster by supplementing technology. Apart from a diesel engine, CNG and LPG variants are two fuel options that are lucrative and fast moving in India. Tata has tried them on the Indica and is working on installing them on Nano.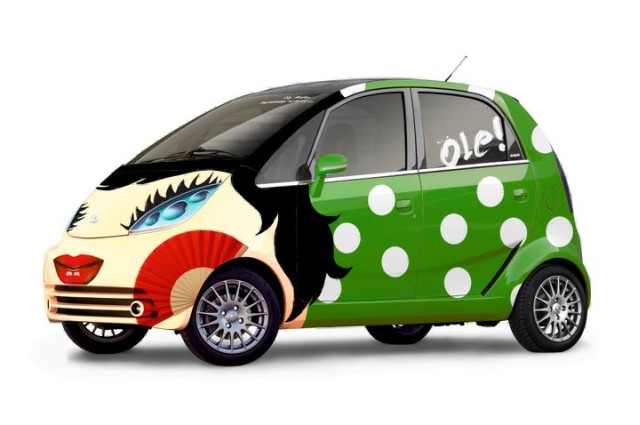 LPG and CNG are cheaper than petrol, but their availability is the biggest obstacle. Over the next five years, CNG is predicted to be gain marketshare and the son of the soil Maruti Suzuki stands by this brave claim. Nearly every Maruti Suzuki is now fitted with a CNG kit and complies to the BS4 norms. Maruti Suzuki says 20% of its cars in the market by 2016 will have CNG technology.

CNG technology is ideal for Nano as its byline is consume less, pollute less. Yes, CNG fuel burns cleaner and will further reduce the Nano's tail pipe emission. The only disadvantage Tata Motors has to work around is designing an appropriate gas tank which will occupy valuable space of the Nano's compact boot volume.
Tata could be ready with these two variants by the end of 2011. We will keep a close eye on Tata's alternate fuel developments.