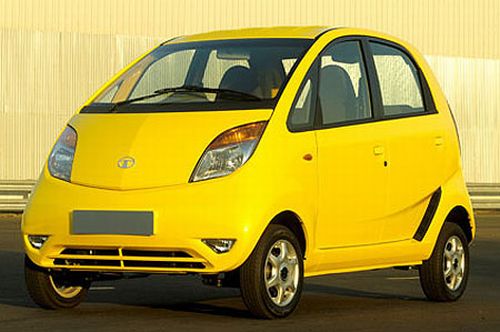 Is trouble Tata Nano's middle name? As it appeared like the decks were cleared for a delayed launch of the car, more trouble has come for Tata Motors in the form of extended delays of future variants.
Even before it could hit the Indian roads, the Tata Nano has a huge demand in developed markets in Western Europe and understandably, as their need for cheap transportation is similar to India's.
But success in Europe hinges not on the low price tag, as EU says that the car must meet safety and environment norms to enter the market. Then there is the consumer preferences, which lean towards diesel motors.
The delay so far is due to the transfer of the plant from West Bengal to Gujarat. More delay is expected, as modifications have to be made to the car's blueprint, to meet EU safety standards. But, after the first few units roll out, prolonged waiting period should'nt be a surprise. Some vendors have already made investments towards the Nano, this is surely bad news to them.
The European price tag will not be any close to Rs.1Lakh, but it will be a completely different from the Indian version.  The cost differential between a petrol and diesel Tata Nano in the future is going to be about Rs 15,000-20,000. Although it's not very big an amount, the bad news is that delays due to the Singur episode meant that, the diesel version wouldn't hit the markets till 2010.
IAB Comment- The best approach would be using Fiat's facilities to produce this car across the world. Fiat could make alterations to the existing car so that it can meet the required safety standards. The 2-cylinder petrol engine on the Tata Nano is a clean engine and so will be the diesel version from Bosch, so changes need to performed only to the engine's ECU, in case anything is required at all. Re branding is the easiest way out for the Tata's.
2008 Tata Nano Image Gallery
Source- NDTV Profit