The Tata Nano electric will be launched as the Jayem Neo on November 28 by Indian Prime Minister Narendra Modi reports Autocar India. The arrangement requires Tata Motors to supply Nano bodyshells to Coimbatore based Jayem Automotive, who will manufacture and market the EV.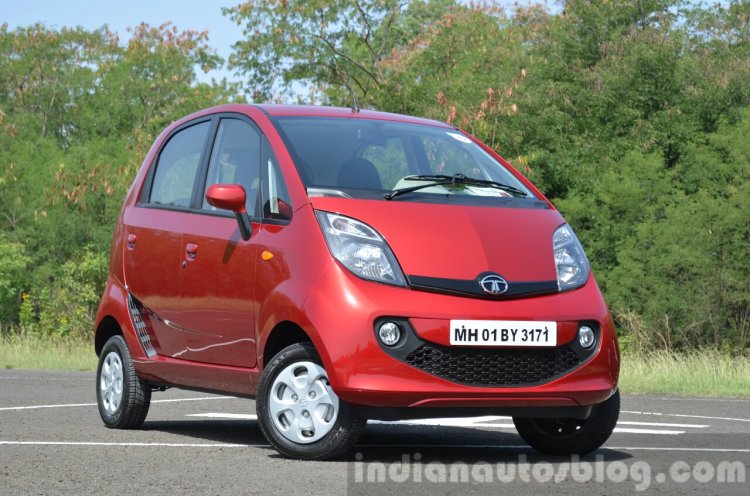 According to the report, 400 units of the Tata Nano electric will be supplied to cab aggregator Ola initially. This number could go up over time to 5,000 units. The rollout of Ola-run Tata Nano EVs in India was first reported in October. The report also mentioned Lithium cab as a potential customer. The company operates a fleet of Mahindra E2O in Bengaluru.
Electra EV, a firm specializing in the design, development, and supply of electric powertrains, will provide the electric powertrain to Jayem for the EV. A 48 V system with a modest output of 17 kW (23 hp) will power the Jayem Neo (Tata Nano electric), which tips the scales at around 800 kg. It will have an ARAI certified range of 200 km on a full charge. The range drops down to 140 km with four occupants and air conditioning. However, the report quotes sources saying it will be 'powerful enough to serve the purpose as a city taxi'. Jayem will supply the Neo EV only to fleet operators. It will not be sold to private car buyers.
Test mules of the Tata Nano electric have been spotted in the past sporting a body similar to the Nano GenX. As per the report, the electric version of the Tata Nano will not carry any Tata badges. It will be a Jayem branded product featuring 'powered by Electra EV' lettering on the sides.
Jayem Automotives has had a long-standing association with Tata Motors. In March this year, Tata Motors announced a tie-up with Jayem Automotives for performance cars. Also Read - Tata Tigor EV for private car buyers
The TMETC (Tata Motors European Technical Centre) team based in the UK has been spearheading the company's electric car campaign. They have been responsible for the Indica Vista EV, Bolt EV, and Tiago EV prototypes. Aside from supplying body shells to Jayem for the Tata Nano based Neo EV, the company has also bagged an order from EESL (Energy Efficiency Services Ltd) to supply Tigor EVs.
[source - Autocar India]