Will arrive in India later this year.
The 2017 Geneva Motor Show staged the world premiere of the Tata Motors' new brand Tamo's first model - the Tamo Racemo. The mid-engine sportscar will hit the Indian market as the first commercially available kit car in the country later this year, reports Autocar India.
Designed at the Tata Motors Design Studio in Turin, Italy, the Tamo Racemo is built on the MOFlex Multi-Material Sandwich (MMS) platform and is the first passenger vehicle to use this structure. This modular platform makes it possible to assemble this car from a small number of modules instead of hundreds of small components used to build a regular car. Just the way bicycle kits are shipped to dealers and even customers for assembly at the destination, Tata Motors will ship Tamo Racemo in kits.
Guenter Butschek, CEO and Managing Director, Tata Motors, told Autocar India at the 2017 Geneva Motor Show that the Tamo Racemo's entire production will not take place in a factory. Instead, workshops set up across the country will make the Tamo Racemo, and dealerships not willing to scale up to this operation model will not get to sell the car.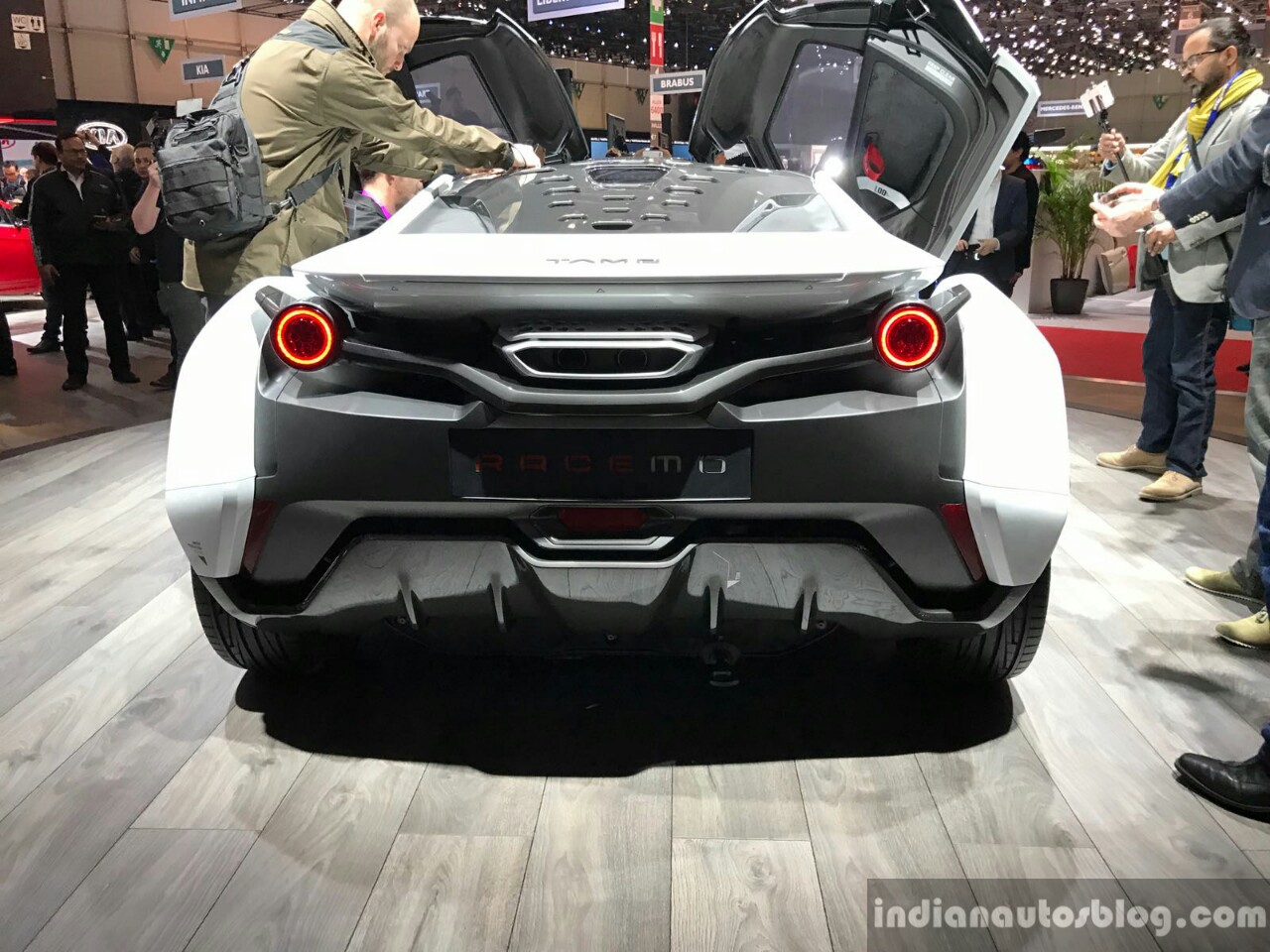 Also Read: Tata Nexon to launch in India in October 2017
The Tamo Racemo measures 3,835 mm in length, 1,810 mm in width and 1,208 in height, and has a wheelbase of 2,430 mm and a ground clearance of 165 mm. The 2-seat coupe sports a modified version of the 1.2-litre Revotron turbocharged three-cylinder engine. This unit develops 190 PS and 210 Nm of torque and sends the drive to the rear wheels via a 6-speed automated manual transmission. The company claims a 0-100 km/h acceleration time of under 6 seconds. Long before the car's sales commence, those interested in giving it a spin can already experience it in the Forza Horizon 3 video game - a first for an Indian car.
[Source: Autocar India]