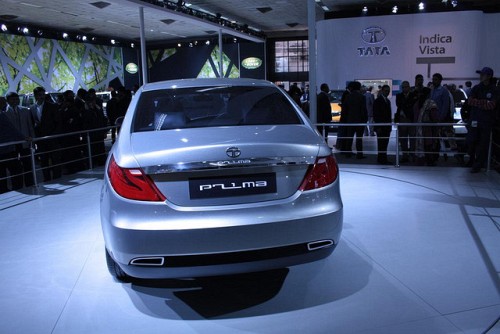 By Ragav Ramesh
As we all know, Tata Motors have always lacked refinement and uniform quality control in all their cars which are currently manufactured. According to a top official at Tata Motors, Tata Motors would seek Jaguar–Land Rover's engineering expertise to build refined cars.
Mr Telang, MD Tata Motors -
We know we need to improve our car operations in terms of fits, finishes, noise, vibration and design elements. That's where Jaguar Land Rover can help us.
Though he refused to comment on its future models, they certainly are looking at a small car to be placed between the
Nano and Indica Vista, which would directly take on the Maruti Suzuki Alto.
Since the inception of Tata motors, it has been really not able to overcome the refinement and uniform quality control issue. We are merely hoping that the synergy between Tata and JLR would just help Tata to become a much better car maker than what it is currently.
Source - Wheelsunplugged