Tata Motors' defence solutions wing unveiled the Light Armoured Multipurpose Vehicle (LAMV) at the DefExpo India 2014. The LAMV was designed indigenously with technical inputs from Supacat of UK. It is projected as a light patrol vehicle.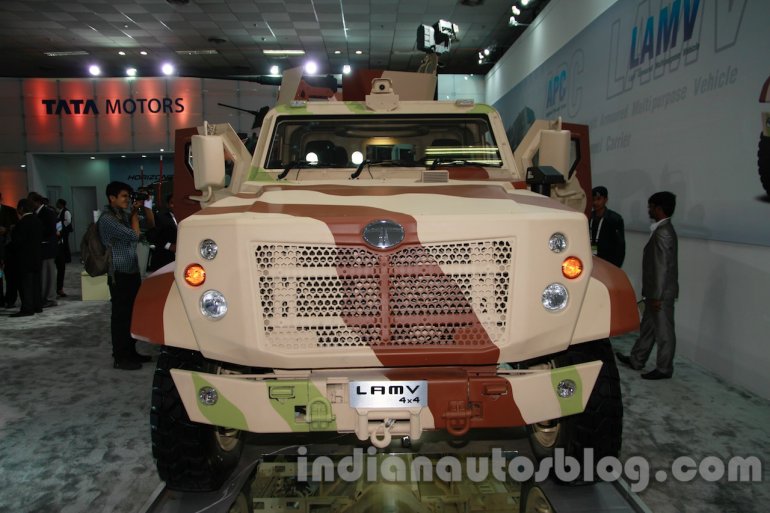 The LAMV gets a water cooled turbocharged intercooled engine that is BS IV capable. It gets a 5-speed gearbox and full hydraulic brakes and an electro-hydraulic parking brake. It gets four run flat tyres that get a CTIS system (Central Tire Inflation System) and is all-wheel drive.
The MPV has an 8 tonne GVW and a payload of around 1.5 tonnes and can seat four. It gets an automatic transmission, all wheel independent double wishbone suspension with air spring and hydraulic damper with self-level capability.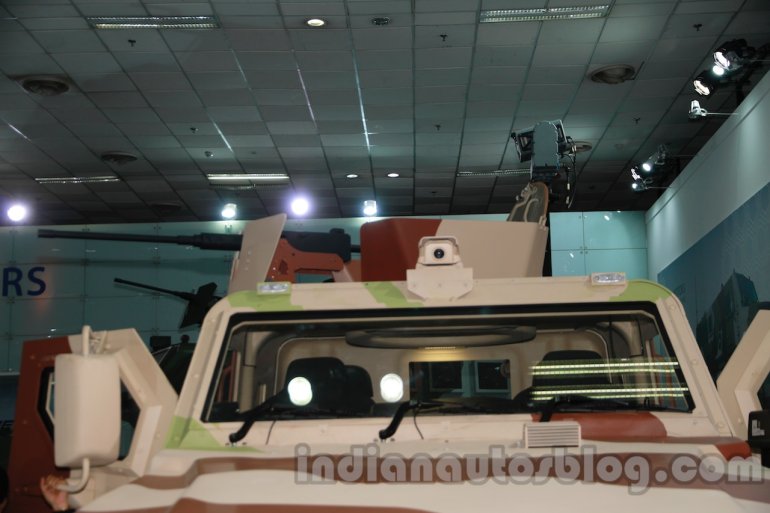 The LAMV integrates a monocoque composite material pod with a full length high hardness steel bottom V hull for blast protection. The protection offered by the LAMV varies between Stanag II (a) and (b) for blast and Stanag II for ballistic protection. All four seats are mine-protected.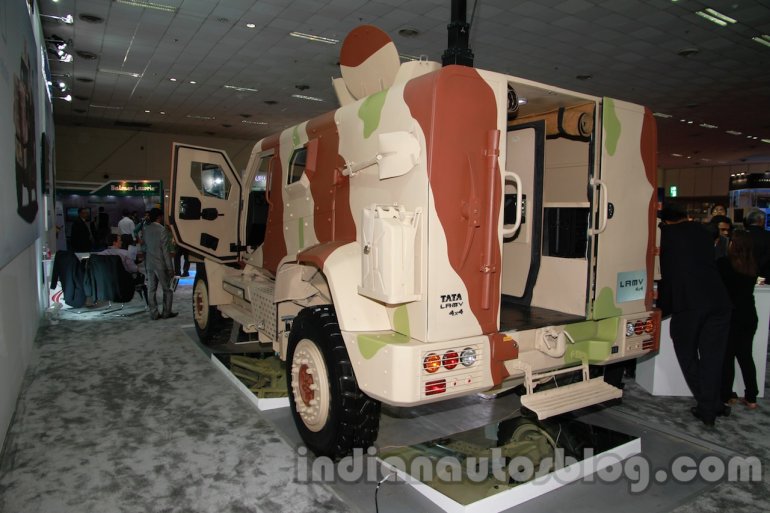 The crew in the pod are equipped with two individual display units on the dashboard and has provisions to integrate electro optic system, radio, iGPS and a driver assistance camera.
Tata Motors LAMV - Image Gallery
The LAMV gets a GPS system and an inertial positioning system and gets CCD cameras, thermal imagers and laser range finders with a detection range of upto 10 km, recognition of upto 6 km and identification of 3.5 km.