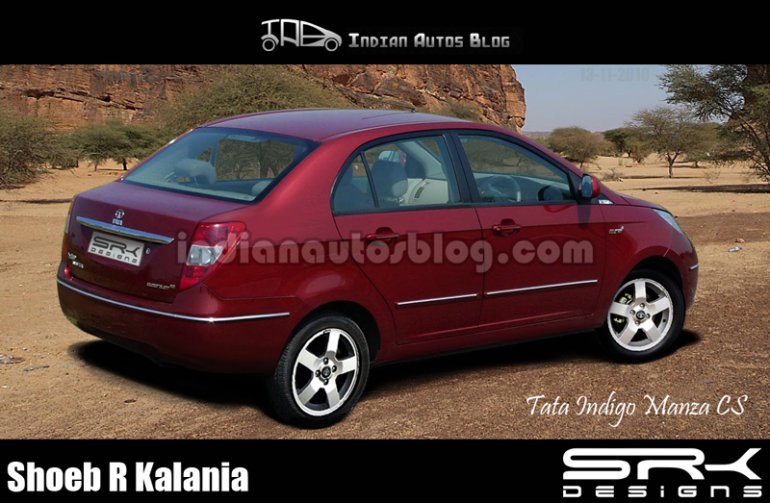 The sub four metre sedan is of course the brain child of Tata Motors. The Tata Indigo CS was the first of its kind and it was later followed by the Maruti Swift Dzire.
The segment is proving to be a cash cow for whoever dared to exploit it. Mahindra and Honda are just few months away from introducing their respective sub four metre spinoffs. While the Mahindra's product will be a chopped sedan, Honda's contender, the Brio Amaze is essentially an hatchback with extruded boot.
Indian Autos Blog asked Mr. Ranjit Yadav, President of Tata's passenger car business unit about the possibility of a sub four metre derivative based on the Vista platform which could sit in between the Vista and the Manza. Here is what Mr. Yadav had to say.
"The sub four metre (segment) is extremely important. Products in India can be world class and are world class...we are pretty clear in that segment and we will continue to drive that (segment). Of course, segments like this are attractive and lot of players come in which is good for the category...so yes, we are focused on the sub four metre (segment)."
Dr. Tim Leverton, head of engineering at Tata Motors responded to the same query by stating that, " The emphasis will shift from having a four metre product to its effectiveness...I would say the strength of our's (sub four metre product) is the package efficiency. We can play strongly in features creating an interesting sub four metre concept which gives good overall package not only in terms of dynamics and handling but also in terms of space."
The statements add strength to the belief that Tata Motors is working on a Manza CS. When is the question which still remains to be answered.
Stay tuned to Indian Autos Blog!