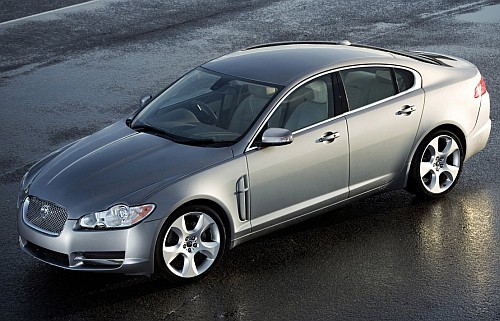 Tata-owned Jaguar has sold more than 25,000 units of the Jaguar XF in the United Kingdom alone. The Jaguar XF replaced the S-Type in March 2008 and has been selling extremely well since then.
To celebrate this milestone, Jaguar is introducing an innovative promotion called the 'XF SMS Competition'. Participants would have to answer questions through SMSs. The proceeds from the promotion would be going to the National Society for the Prevention of Cruelty to Children (NSPCC).
The winner of the SMS competition gets to drive away a brand new, 3.0 liter diesel XF worth 38,000 pounds (27,00,000 Indian Rupees). The contest is open only for British residents and is open till January 31, 2011. The winner would be announced on February 7, 2011.
What we find interesting with this news is that, a Tata owned company is kicking off such an innovative campaign to boost its image and reach. Jaguar is looking for new customers to the brand through such promotions and thankfully Tata has not enforced its 'special discounts' marketing strategy to boost sales on Jaguar.
Source: Autoevolution