Update - A Tata Motors' spokesperson responded to our query regarding the launch of the Tata Intra saying:
We do not comment on the timing of our future product launches and innovations so much in advance. But we can confirm that Tata Intra will be launched in the second half of this financial year (2018-19).
July 11 2018 - Tata Motors' commercial vehicles division unveiled a new SCV (Small Commercial Vehicle) called Tata Intra in February at the 2018 Auto Expo. IAB hears that the trial production of the Tata Intra could be underway and it will go on sale this festive season.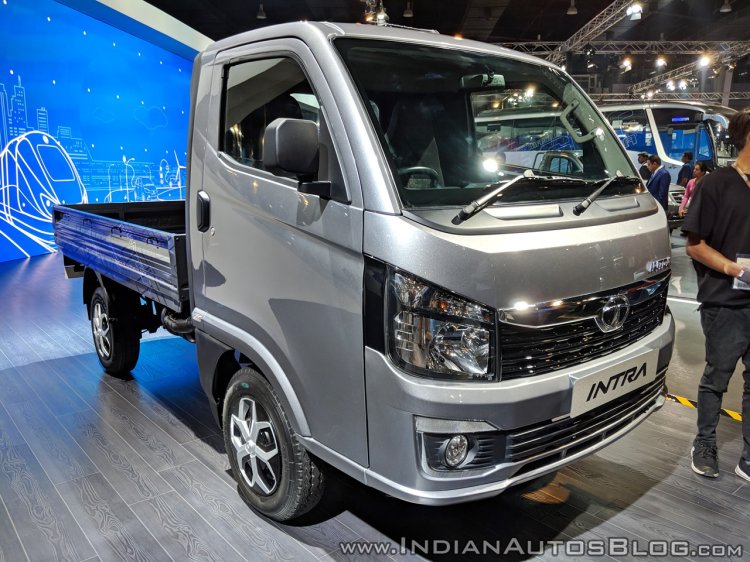 The Tata Intra is built on an all-new platform. There were two engine variants of the  SCV on display at the Auto Expo - 0.8 L and 1.4 L. The former is equipped with an 800 cc diesel engine that develops 30 kW (40 hp) at 3,750 rpm and 96 Nm at 1,750-2,500 rpm. 5-speed GBS 65 gearbox handles transmission duties. It can achieve a max speed of 80 km/h. The 1.4 L engine powering the Tata Intra produces 52 kW (70 hp) at 4,000 rpm and 140 Nm at 1,800-3,000 rpm paired with a 5-speed manual transmission.
The Tata Intra sits on a 2,250 mm wheelbase and has a gross weight of 2,150 kg (0.8 L) and 2,300 kg (1.4 L). The smaller engine variant has a payload capacity of 1,000 kg while the higher displacement engine variant can take in 1,100 kg. Both feature an 8.2 ft load body.
Since the application of the Tata Intra is purely commercial, it gets a limited set of features. These include power steering, a mobile charging point, lockable glove box, dashboard and door trims storage spaces, electronic cluster, and optional air conditioning.
The display units at the Auto Expo has a single-DIN audio system, aircon, fog lamps, wheel covers, 'Intra'decals on the loading bay sidewalls, and LED tail lights. The dashboard featured highlights around the centre console and aircon vents matching the exterior colour. The Intra was showcased in Azure Blue and Silver exterior colours.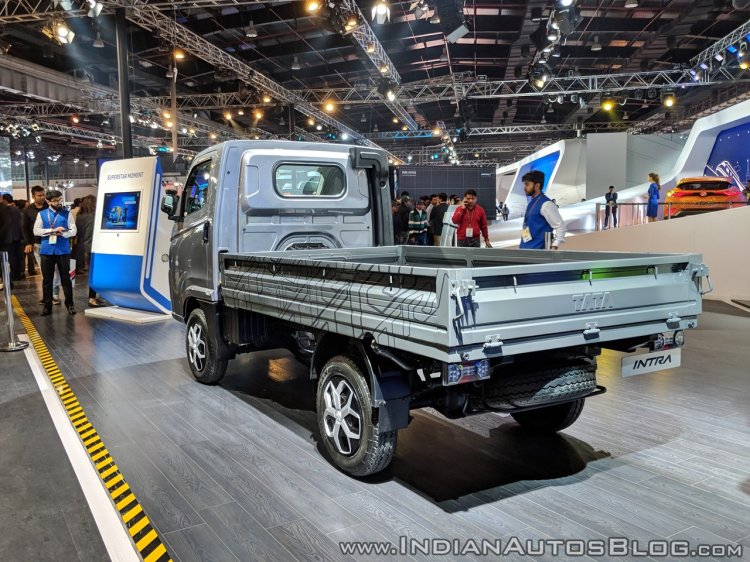 Also Read - Tata Ace Gold launched
Pricing and positioning of the Tata Intra will be above the Tata Ace. The launch of the new commercial vehicle will help Tata strengthen its position in the SCV/LCV space. Since the introduction of SCVs in 2005, the company has sold over 2 million units in India.