BSMotoring has carried an interesting story talking about new models from Tata Motors during this financial year. An important model reported is the Indica Vista facelift as the company' not been among the volumes in a segment that's loaned a new face to Ford, Volkswagen and Nissan operating with one hatchback.
Tata has an incredibly large number of variants on the Indica platform and the Vista has variants for economy as well as performance-seeking customers. Be it Indica or Indigo, the formula for Tata Motors has been to offer something for everyone.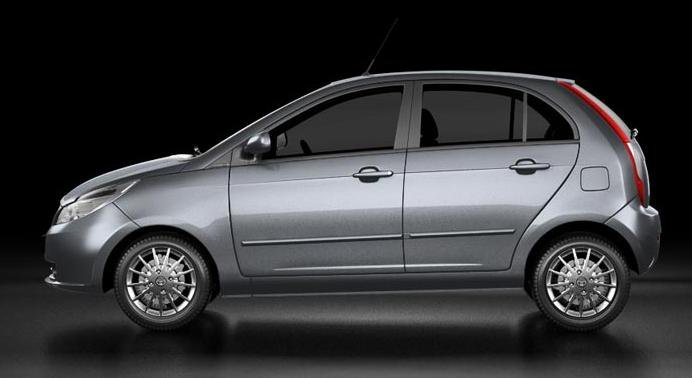 The Vista (the Indica prefix has diminished over the years) introduced in August 2008 has seen two fast-selling anniversary edition models, one not-very-fast-selling 90hp variant and four engines in all (SAFIRE90, SAFIRE65, Quadrajet and TDi for BS3 cities). In 2012, Tata could give it a much-needed cosmetic overhaul as a number of cars like Etios Liva, Brio, Renault hatchback are going to join the ranks.
Despite higher comfort and space levels, the Vista has been successful in impressing limited buyers. A new lease of life can be presented in the form of additional equipment and unique design features. The front-end could be reworked but its hard to guess where the inspiration will come from. The Aria and Manza followed the design direction of the Vista. The Vista refresh in that case serve as a formula applied to the other facelifts. Heavy use of chrome will attenuate the visual differences between the sedan and hatch, so Tata must think on different lines.
Use of LED lamps could set a new standard for others to follow. Tata can try playing with shapes, the fog lamps and the lower grille can be styled differently. Partial reskinning can be tried out to change the car's stance. Wheel caps can have additional spokes, chrome strips along the window, new rub rails, and different pillar color should also be tried out. At the rear, there isn't much they car do except for redesigning the bumper, adding trapezoidal reflectors and switching font style of letters.
Tata can add some of the features seen on the Aria like Automatic climatic control, rain sensing wipers, keyless entry and plush upholstery. No upgradation is expected on the powertrain front.
Source - BSMotoring.com