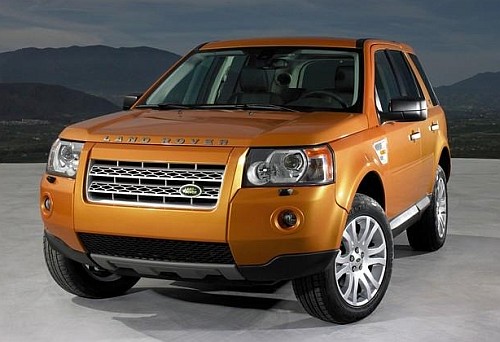 Tata could soon begin assembling Land Rover's compact SUV, the Freelander in India. The compact crossover SUV, Freelander could be assembled in India at Tata's now idle Pimpri facility which was assembling Mercedes Benz cars in the past. The facility has been idle since Mercedes Benz shifted to its own plant at Chankan, Pune.
A Tata Motors Official was quoted saying-
Trial production will begin by December. At this point, it's not clear whether JLR will use the factory to address markets outside India.
Tata would begin trial production by the end of the year and would be rolling out Land Rover Freelanders from this factory by mid-2011. Tata has reportedly earmarked 150 crore Rupees to begin the Frelander's assembly. The company is looking to assemble about 20 Land Rover Freelanders a month.
The Land Rover Freelander which come as a CBU attracting 110% excise duty, is now priced at Rs. 34.7 lakhs (on-road Mumbai) for its base variant is a direct rival to the BMW X3 and Audi Q5. Land Rover sold around 242 cars between 2009-10.
If Tata can assemble the CKDs in India, the cost of the base variant can be brought down to Rs. 23.5 lakhs (CKDs attaract only 40% excise duty), the Freelander would be in the soon-to-be launched X1 territory and with diesel engines, the premium compact SUV could do some very brisk sales. The possibility of a Land Rover Freelander at the price of a Honda CR-V would be very very exciting.
Source: Livemint