The Tata ConnectNext Concept is best explained as an electric car with advanced interior features, boasting of Cloud Connectivity. The concept is a five-seater which measures four meters long, gets floating seats with side-mounts.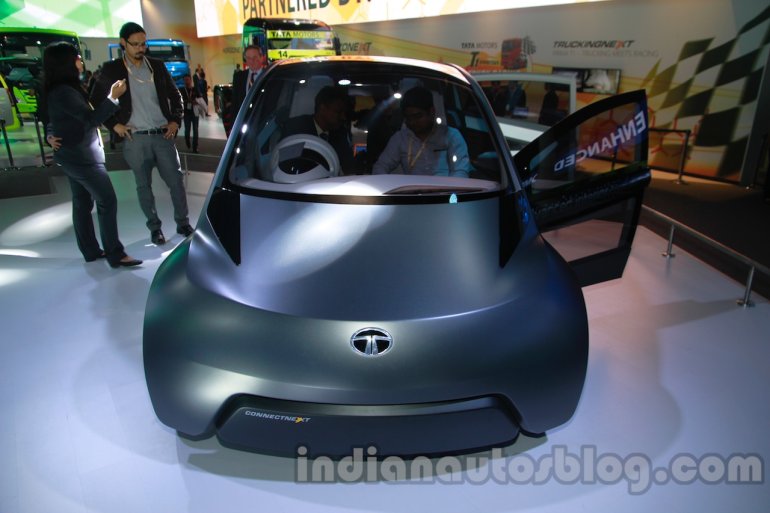 Designed for it are an electric parking brake, automatic transmission, keyless entry, steering-linked active indicators and a touch-enabled center stack. The vehicle also gets occupant cooling mechanism which replaces cabin cooling for reducing power consumption via temperature sensors, B-pillar-less body shell for easy access and exit, rear projected touch center stack, head-up display, integrated screens on the seat backs with wireless headphones, and an iPod classic inspired click wheel driver/co driver centre arm control.
The car, staying true to its name, will offer cloud connectivity for home-to-car and car-to-home connectivity for passengers seated at the rear, allowing them to hold video conference, wireless hub for music customization and video streaming.
Tata ConnectNext Concept at Auto Expo 2014 - Image Gallery
Tata ConnectNext Concept Press Release
[Can't see the press release here? Head over to SlideShare]
Tata ConnectNext Concept Specification Sheet
[Can't see the spec sheet here? Head to Slideshare]