The Tata Aria is a stunning example that is a sort of metaphor to how far Tata has come as a car manufacturer as well as how easily a new concept can be misunderstood.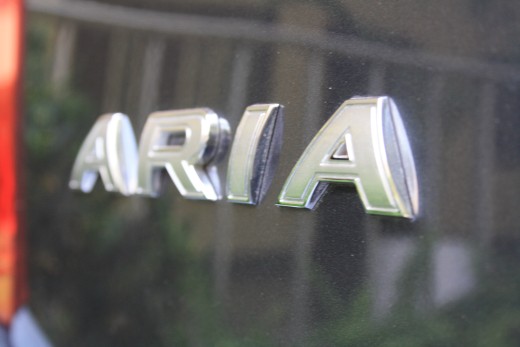 Tata tried to sell the Aria as a crossover. A crossover is popularly an SUV that has been built which mechanical parts from a smaller car. However Tata Motors presented their version of a crossover that actually combined the proficiencies of a sedan and an MPV. The result was forgettable, to say the least.
In the last two years the Aria has never shown signs of picking up. Usually a new concept takes time to break the ice with customers, but the Aria was a problem child right from the start.
However all hope is not lost. Tata managed to bring the Nano back to life after the initial scare where fewer than 600 units were retailed in a month. Though the Nano is not even close to where it should have been, the question of whether the Nano will or will not survive is largely behind them.
Tata is now trying to play a turnaround specialist for the Aria, which is selling in feeble numbers, albeit heavy discounts and offers.
Speaking to DNA newspaper, Karl-Heinz Servos, project director, joint projects, Engineering Research Centre at Tata Motors, said "It's a solid car. First it needs a few image corrections. We will do something quick which will change the perception. We need to relaunch the car. If it continues the way it is currently, then it is not good for the company."
Servos added that the Aria could have come ahead of time and hence the product could have been misunderstood. Tata had launched and discontinued the Sierra, a mini SUV in today's context, which was another product that came ahead of time. If relaunched now, the wouldn't the script be vastly different?
The first comparison that India made with the Aria was to the Toyota Innova, which is the segment leader, and is perceived as a premium family van. Tata positioned the similarly-shaped Aria above the Innova and fed it with many features, and met with failure. What are they going to differently to CPR the Aria back to life? Is a cosmetic makeover, a new marketing campaign and price repositioning enough to break this dry run of sales?
[Source - DNAIndia.com]