At the ongoing 2013 Indonesia International Motor Show, Tata has shown two modified cars - a modified Tata Aria and a modified Tata Safari Storme.
Modified Tata Aria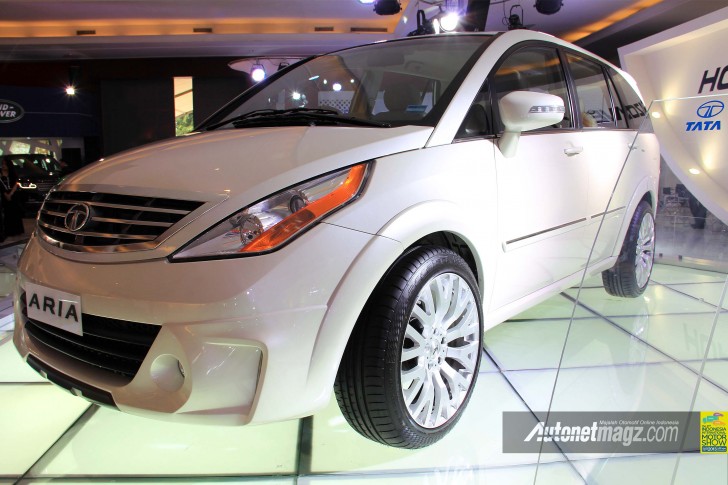 As there was just a single image available earlier, we were unable to see the side and rear profile of the car. Based on some new images however, we can confirm that the front bumper is of a different design. It has two additional air scoops, giving it a more flared appearance. On closer inspection, it seems that these scoops are merely add-ons to the bumper, which mean that they can be retrofitted to an existing Aria.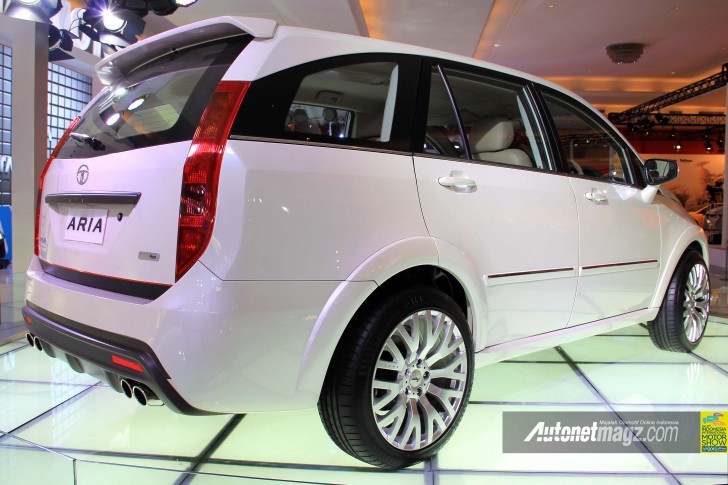 The side profile of the custom Aria reveals larger multi-spoke alloy wheels, and the tires are a lot wider than the production car's. The rear gets a new spoiler and something like a diffuser with two twin-exhaust systems thus making it a quad-exhaust!
Modified Tata Safari Storme
The image we showed you earlier was of a Safari Storme with differently designed and larger alloy wheels wrapped in wider rubber. Tata has brought another modified Safari that you see here.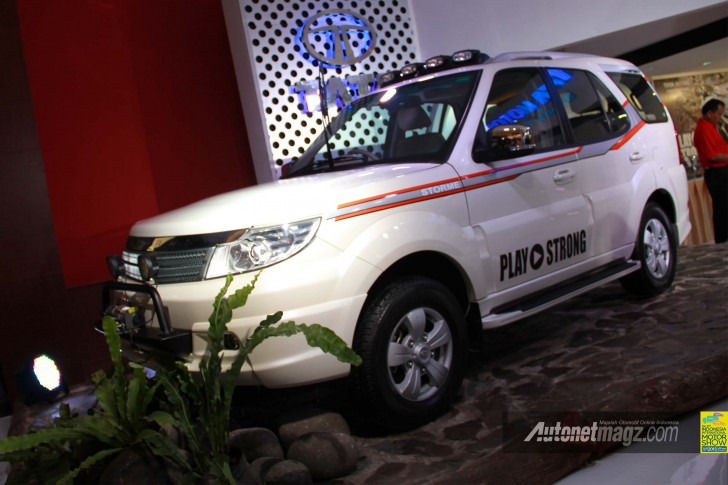 This version gets a winch on the front bumper combining a couple of foglights, a red body decal and the motto 'Play Strong' written on the lower half of the front door. Also seen on this variant are four small roof lights.
The bootlid features an additional plastic/metal component, which only seems to serve the purpose of aesthetics.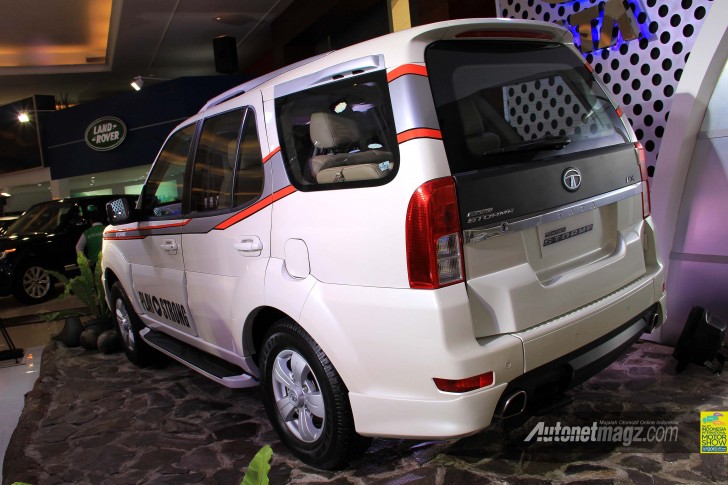 Further details such as the price and introduction date of these modified versions were not announced.
[Images from Autonetmagz]