Most of you know that Tata Motors is gearing up to venture into high-growth Indonesia this year.
India's largest automaker had displayed its extensive lineup of passenger and light commercial vehicles at IIMS (Indonesian International Motor Show) last year. This year's motor show (in September) would witness the market launch of the brand.
Tata Motors is expected to start the Indonesian arsenal from the Indica and go all the way up to the Aria. The company hopes that Indonesia being an MPV loving market would grant asylum to Tata Aria which is a sales disaster in India.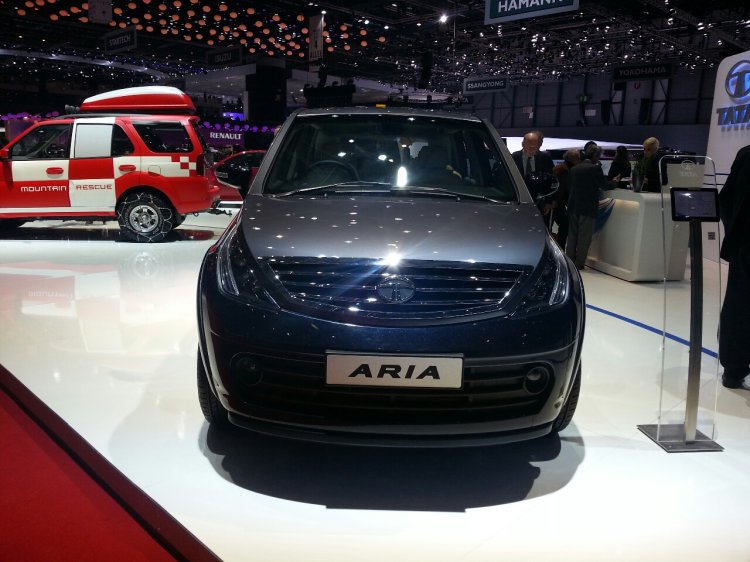 While the Aria was targeted at a segment above the Innova in India, at least during its launch, the MPV will use a similar strategy in Indonesia. Speaking to Oto.Detik.com, Biswadev Sengupta, managing director of PT Tata Motors Indonesia said: "We are very confident Tata Aria will be accepted in Indonesia." He added that the Toyota Innova is a pure MPV while the Aria is a 4x4 crossover with qualities of both SUV and MPV.
The Aria is powered by a 2.2-litre diesel unit which develops 140 bhp and 320 Nm of torque. The engine is mated to a 5-speed manual gearbox. Tata has showcased a refreshed version at the Geneva Motor Show which carried an automatic transmission.
Tata Motors is expected to kick off retail in Indonesia in September. Will the spacious Indian MPV manage to lure the people of the archipelago?
[Source: Oto.Detik.com]