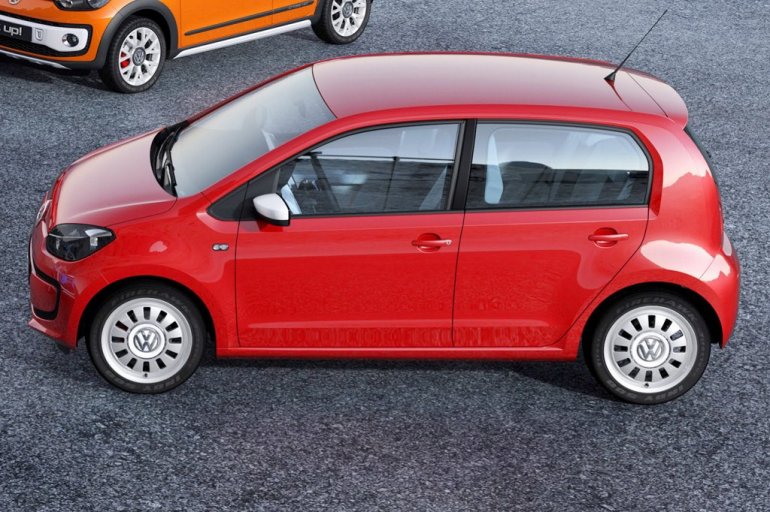 We won't blame if you think less meaningful versions of its cars are aplenty at Volkswagen's show car gallery. At the Geneva Motor Show this week, four new versions of the Up namely, Swiss Up!, Winter Up!, X Up! and Cargo Up! are on view. Production versions of these cars are unlikely but what VW gets is a great amount of publicity for both the company and the products.
The Swiss Up! gets the red color of the Swiss flag as its exterior paint along with white 'porcelain paint' accents on the door mirror housings and wheel caps. The interiors follow the same red and white scheme with a leather band stretched across the back of the front seats to provide storage for the famous Swiss Army Knife.
All of this accounts for paying tribute to the hosts of the motor show.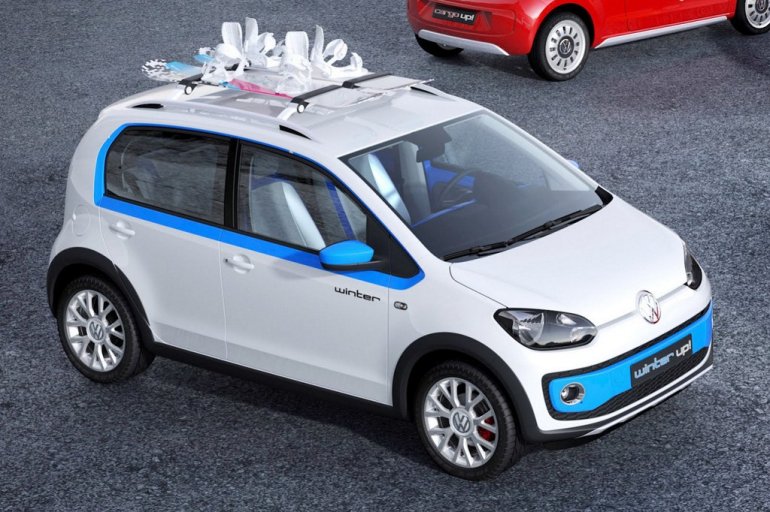 Unlike the changes in the Swiss Up! which are limited to just visual, the Winter Up! gets under-skin changes as well.
Finished in Pure White and Malibu Blue paint on the outside, with matching interiors inside and a raised height with underbody protection, a special rail-mounted snowboard holder mounted on the roof can carry up to four boards or six skis. If you are heading to the ski slopes, then this is dedicated to you!
The X Up! (orange), just like the Winter Up! (red), is based on the Cross Up!. Featuring a roof-box with built-in searchlights, it is designed for the forest and night- time expeditions, and its Burnt Orange exterior paint gives it a sporty look.
The final one is the Cargo Up! that is three-door version with a fairly large boot to ferry stuff around the congested roads of any metropolitan city. The boot gets 1,400 liters or 426kg payload and separating the cargo from the driver is the Bulkhead, the upper half of which is made of Plexiglas.
Adding to the practicality of the car are two storage bins with a closable lid, one under the passenger seat (26 liters) and one in the boot (46 liters). Even the car's 59hp engine sips on fuel with a total consumption of just 4.5lt/100 km.
[Source - CarScoop.Blogspot.in]