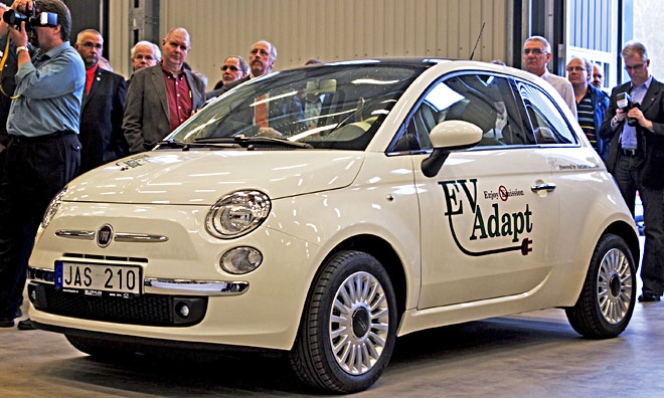 The definition of a city car is satisfied only if it has almost nil of those harmful emissions. The Fiat 500 qualifies as a perfect city car- It's compact, it has a small turning circle radius, it has swift acceleration coupled to start-stop system for better fuel economy. But is it a low, or let me put it better- a "no" emissions car?
Not quite.
But eco-friendly Sweden, where the Indica Vista EV will go through a demonstration program, urges to make the change. Fiat, Alelion Batteries and Autoadapt AB, former a L-Ion battery supplier and the latter a Swedish company known for building innovative vehicles, will tie-up and manufacture an electric powertrain for the Fiat 500. The engine, exhaust system and fuel tank are done away with in the whole process.
Fiat 500 EV Image Gallery
One is left with the option of choosing from among three battery options that give you- 100, 150 and 200 km range.
As this will be an experimental venture, 100 cars will be produced this year, and 300 will be made in 2010.
Image Credit- Teknikensvarld
Information Credit- Electric Aid