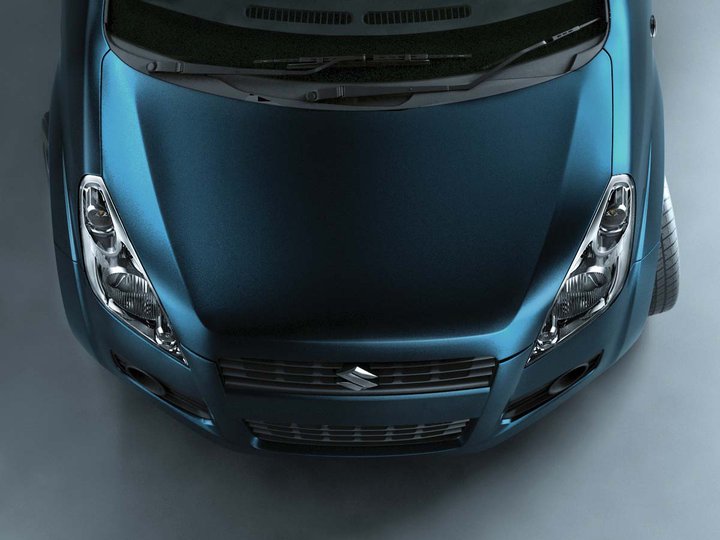 Our friend Eber Carmo, editor of Brazil's largest car blog Noticias Automotivas ran a very interesting story on the future of Suzuki. He listed out the important models and variants we'll get to see in Suzuki showrooms over the next five years.
Given India is Suzuki's biggest car market, we're naturally interested in carrying this on IAB too.
In 2011, the Suzuki Swift will get two variants - DDIS and Sport. The DDIS is the diesel variant having the 1.3-liter Multi-jet engine. The Sport will use Suzuki's 1.6-liter VVT petrol engine, Electronic Stability Control, 16 inch wheels, and a slightly stiffer suspension setup. The high-power Sport is unlikely for the India trip.
In the same year, the SX4 and Alto (A-Star for India) are also set to get additional variants. The nature of changes are not described, but diesel certainly is on the cards for India. The restyled SX4 will be launched in India and Eber claims the Alto (A-Star for India) will also go under the surgeon's knife.
Come 2013 and the new Swift will be refreshed and a new crossover will be born (could this be the SX4 Crossover and thereby a new SX4 sedan?). By 2014, the next generation A-Star and Splash (Ritz for India) will see daylight followed by a brand new SUV in 2015.
What we're not sure about is the next generation Splash reported to enter in 2014. We feel it will come well before the specified year. Eber has also missed the next generation Wagon R, Swift Dzire based on the new Swift, and the Made in India R3 MPV expected in 2012.
Source - Noticiasautomotivas.com.br