Had its world premiere at 2014 Paris Motor Show.
After showcasing the European-spec Suzuki Vitara crossover at Auto Shanghai earlier this year, the Japanese carmaker has put the Chinese-spec model on show at the ongoing 2015 Chengdu Motor Show (CDMS 2015), featuring some upgrades.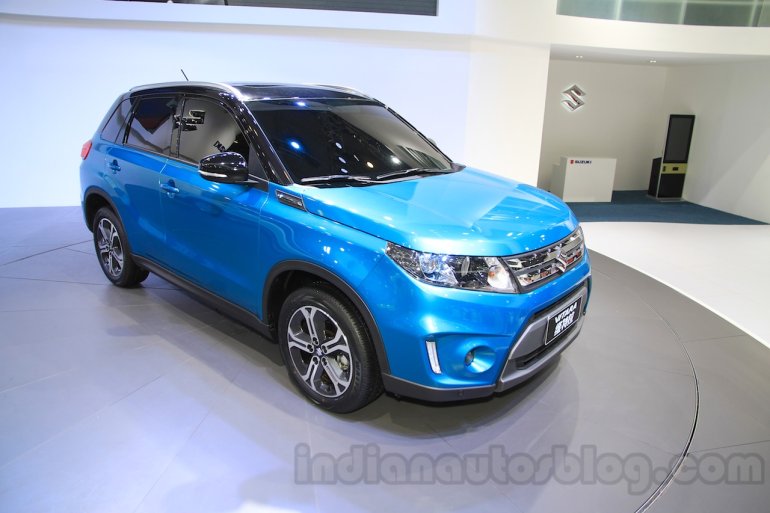 The exterior of the Chinese-spec Suzuki Vitara at the CDMS seems new in two aspects - the taillamp detailing, and the new badges on the tailgate.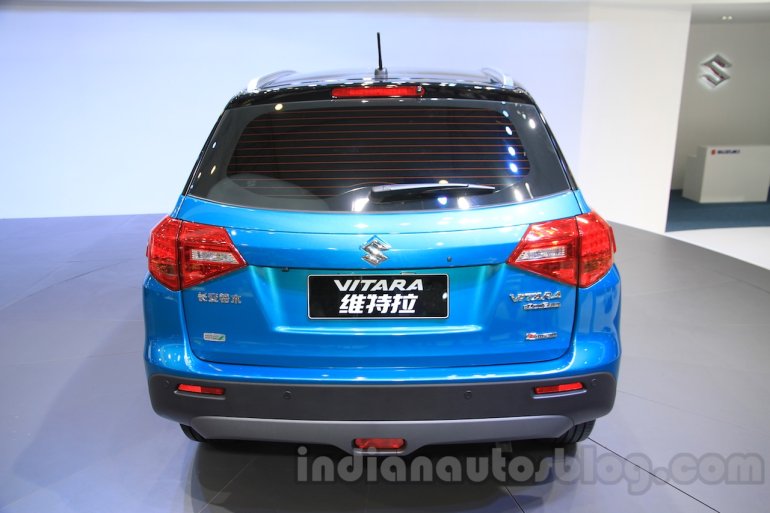 The taillight on the new Vitara, set for its launch in China by the end of this year, has new detailing, made apparent by the absence of the large pentagonal clear reverse lamps found in the European model. Instead, the Chinese version of the Vitara gets slim and horizontal reverse lights on either side.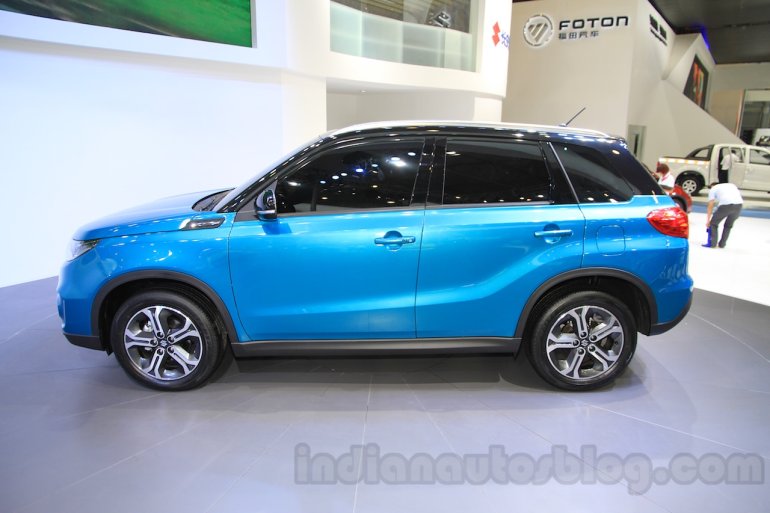 Further, from a badge on the rear fascia that reads 'ENGINE AUTO STOP START', it is clear that the model benefits from a start-stop motor, which is widely used in the European Vitara. Also visible is the 'Boosterjet' badge which connotes that the model is powered by the 1.4-liter Boosterjet engine that was announced at Auto Shanghai in April. The Boosterjet engine is not offered on the Vitara currently in any market.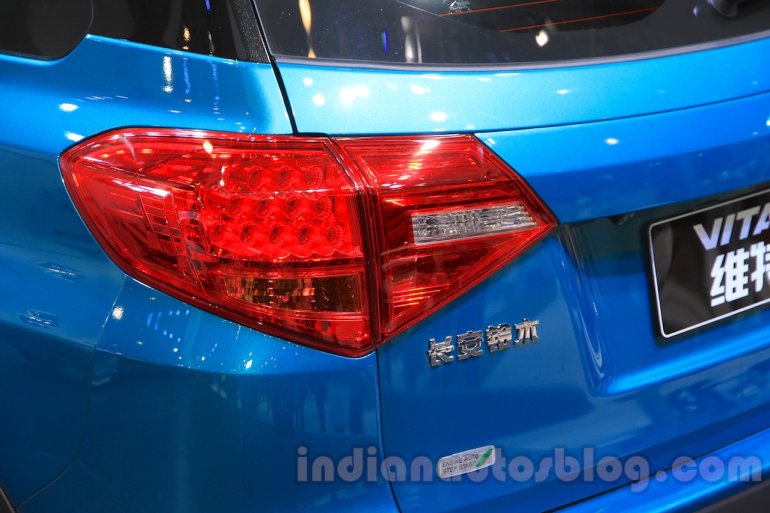 Like in Europe, the Chinese-spec Vitara will get the Suzuki ALLGRIP all-wheel drive system, infotainment system with 7-inch touch-panel display, and sunroof.