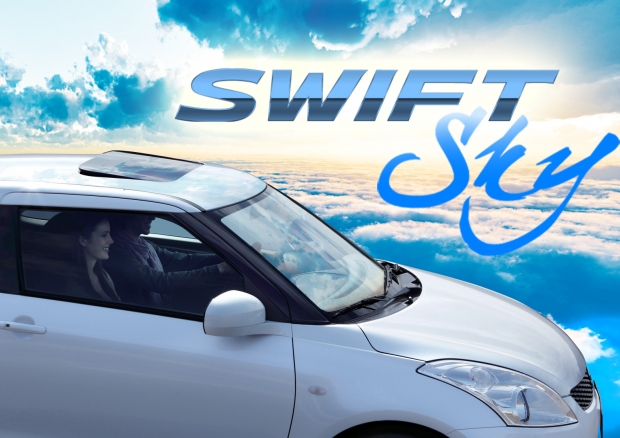 As India patiently waits for word from Maruti Suzuki on the new Swift, European countries are receiving one special edition after another. Today we show you a special edition exclusive to the the Hungarian market.
Dubbed Swift Sky, and as the name prompts, the limited edition model will have a factory-fitted sunroof to let sunlight and gentle breeze seep through to the cabin on a beautiful summer' day as you drive along the Balaton lake with your girlfriend.
The Sky variant is available only on the 5-door variant. Fitted with the K12B petrol engine, it is a feature-rich hatchback with six airbags, ESP and automatic climate control. Bluetooth compatibility, radio and CD player with MP3 and USB connectors makes the Swift Sky a youngster' fantasy. Along with these, cruise control, keyless entry, push-button start and rear parking sensors are present.
India is one of the Swift's biggest market and we're not sure why it has taken so long for them to introduce the new model. We cannot think of another reason other than RHD (Right Hand Drive) conversion that takes not more than six months to complete. Is Maruti playing the waiting game?
Source - swiftklub.hu