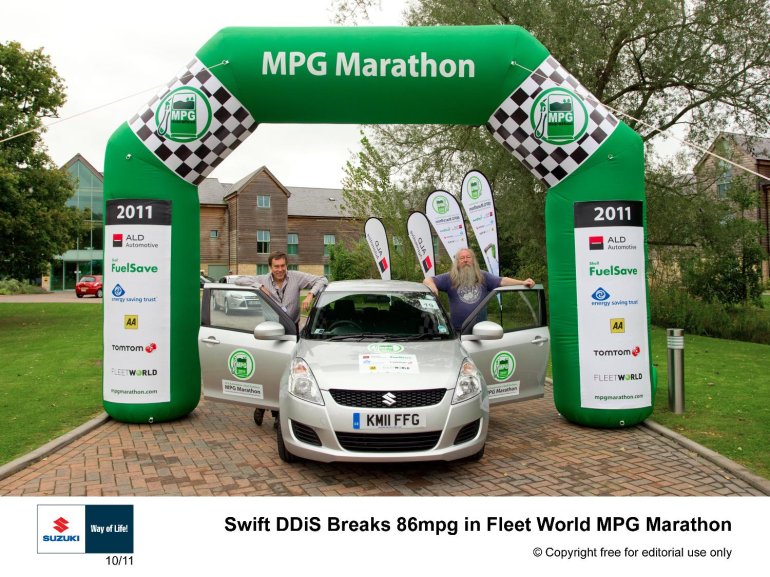 At the 2011 MPG Marathon conducted this month Britain, the new Swift with the 67PS 1.3-liter Fiat-sourced diesel engine recorded an amazing mileage of 86.4 MPG (30.59 kpl).
Note that the UK market Swift has a lower output compared to the Maruti Suzuki Swift. The fuel quality in the UK is arguably superior to what we our pumps manage, leading to better results.
The fantastic mileage was recorded by the Swift driven by Southern Group Regional journalists Peter Cracknell and Dave Randle. The MPG Marathon is an annual event organized by Fleet World magazine that took 37 competing vehicles this year, putting them through a 372-mile route.
The route is a combination of open roads and city traffic, designed to model real world driving conditions. The winning car used only 19.6 liters of diesel to complete the journey.