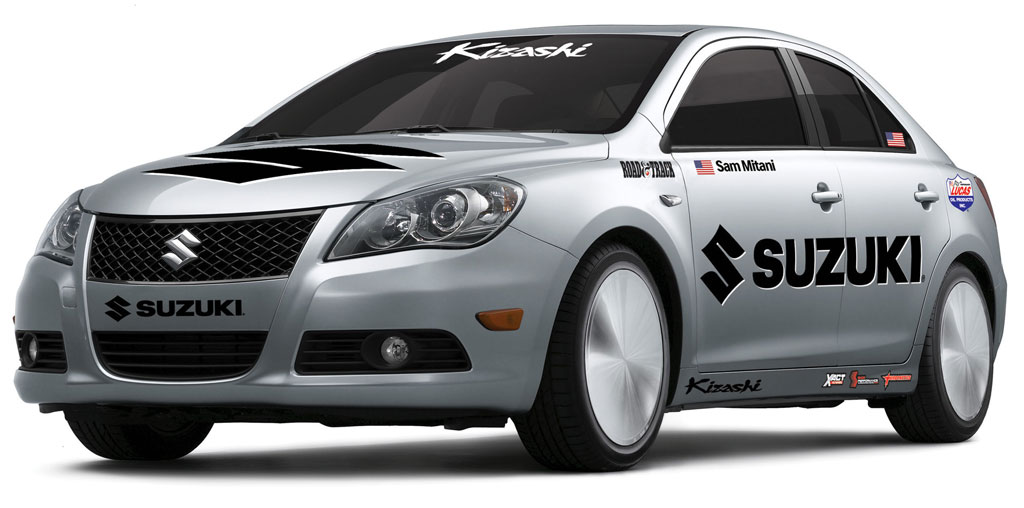 This isn't what you're thinking. No, this is not a Suzuki Kizashi with special hub caps lifted from the accessories shelf. This is a road-illegal Kizashi made for record-smashing.
With a top speed of about 200mph, the Kizashi's gone absolutely wild. It's engine displaces 2.4-liters. Modest. But the 4-cylinder 16 valve petrol engine makes no less than 500hp at the wheel and 420 lb.-ft of torque.
The one-off "Suzuki Kizashi Bonneville" was announced by Suzuki yesterday to beat the 200 mph top speed limit on the famous salt flats in Wendover, Utah. The Suzuki
Kizashi Bonneville will be piloted by Sam Mitani who will attempt to reach the magical 200mph mark on August 14.
Interestingly, apart from engine specifications, the Kizashi Bonneville doesn't differ much from the regular Suzuki Kizashi that's heading to India with a six-speed manual transmission and features like front ventilated disc brakes. It should be mentioned here that the Kizashi Bonneville, made to beat the land speed record has undergone a weight saving program to achieve high performance.
Source - Zer Customs