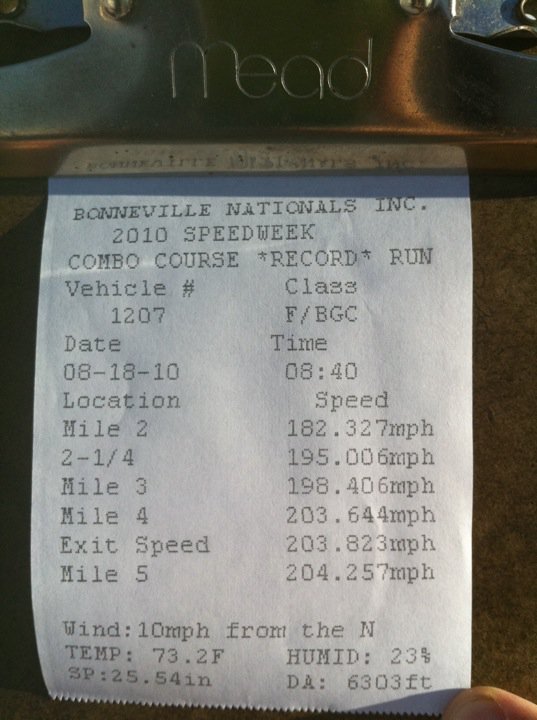 The Suzuki Kizashi Bonneville has done it! It has cracked the 200mph record in an attempt yesterday at the Salt Lake Flats in Bonneville, Utah.
The car was driven into the record books by Road & Track's Sam Mitani. We've already discussed some of Kizashi Bonneville's specifications.
The Bonneville Special Kizashi used a Turbonetics turbocharger at 16 psi and an air-to-water intercooler to up its 2.4-liter four-cylinder engine's output to over 500 horsepower.
The result - A whopping 203.720 mph breaking the record for its class by 1.419 mph. Remember, this is Suzuki's first record attempt at the Salt lake flats. Not bad at all!
Suzuki plumbed the Kizashi extensively to get it up to speed. New intake manifold, a tuned 'long tube' header and forged rods and pistons for high rpm endurance, a new set of coilover shocks, seam welded steel wheels, high-speed Goodyear tires, an air dam for better aerodynamics, a parachute system to slow the car, and a dual fire system to prevent mishaps were some of the additions to the stock Kizashi which now is world famous.
Head over to the Suzuki Facebook page for more details