Suzuki Motor Corporation's Indonesian subsidiary PT. Suzuki Indomobil Motor (SIM) began production of the Suzuki Karimun Wagon R at its Tambun plant for domestic retail, Toshiro Suzuki, Executive Vice President of Suzuki Motor Corporation announced at the Indonesian International Motor Show today.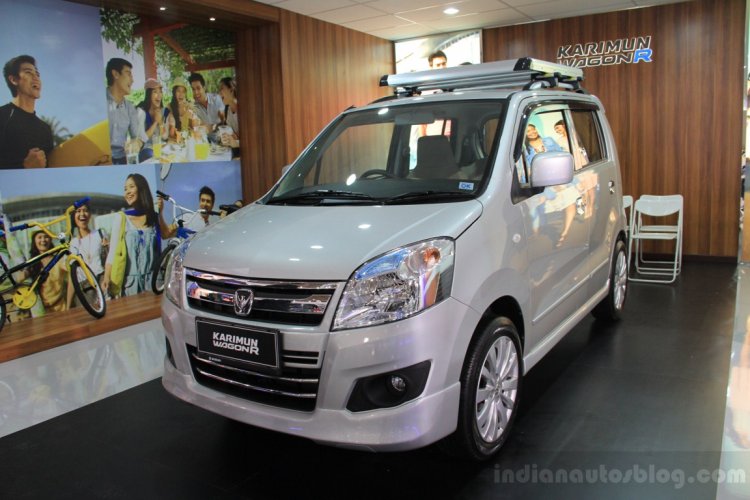 Powered by a 1-liter K Series petrol engine, the car meets the LCGC requirements for special government incentives. This motor produces 68 PS peak power and 90 Nm peak torque. The kerb weight of the car is rated at 900 kg, while the fuel tank capacity stands at 35 litre.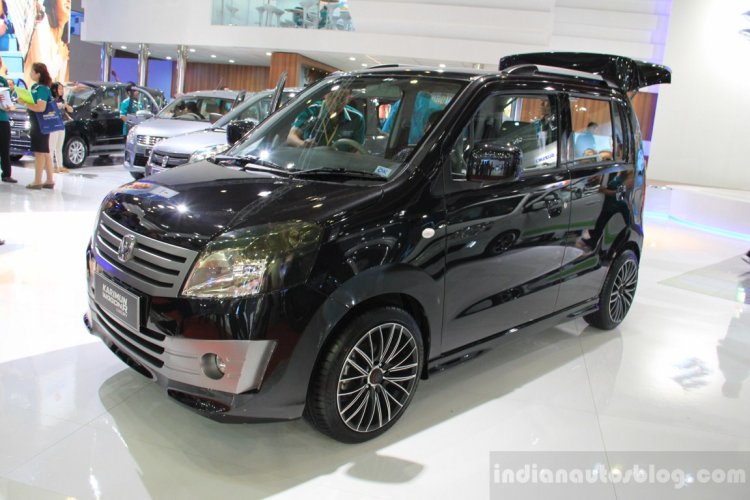 Compared to the Indian model, the front seats don't have adjustable headrests on the Karimun Wagon R. Otherwise the interior, exterior and the specifications of the two cars are identical.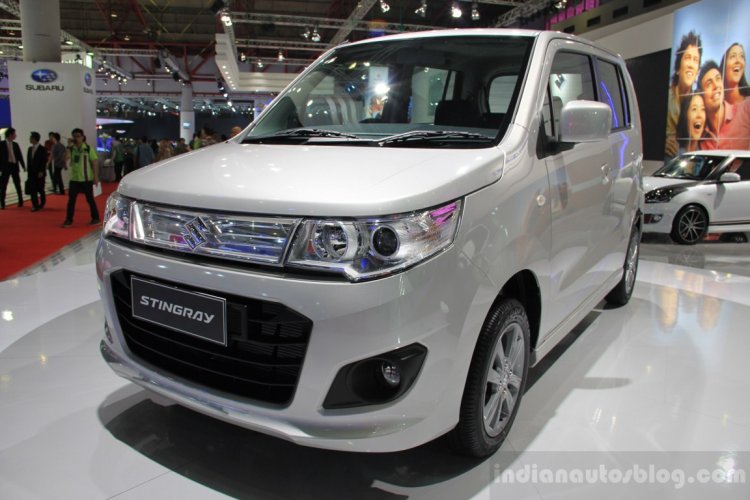 The competition to the Karimun Wagon R would come from the Honda Brio Satya, Datsun Go, Daihatsu Ayla and the Toyota Agya in Indonesia.
A copy of the Karimun Wagon R and the Karimun Wagon R Stingray were exhibited at the show along with several accessorized versions (with names such as 'Sporty' and 'Luxury') of the two cars.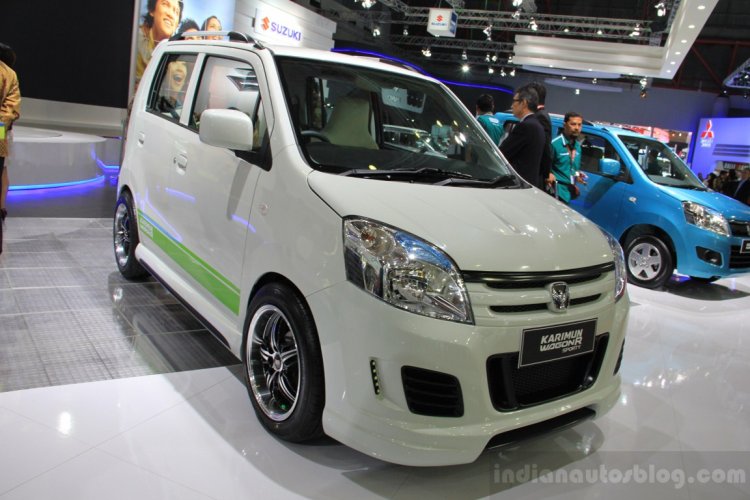 Suzuki has not revealed the exact prices of the car, but said a booking could be made at the show for a payment of 5 million rupiah (27,375 rupees). The car is expected to be on the market by November.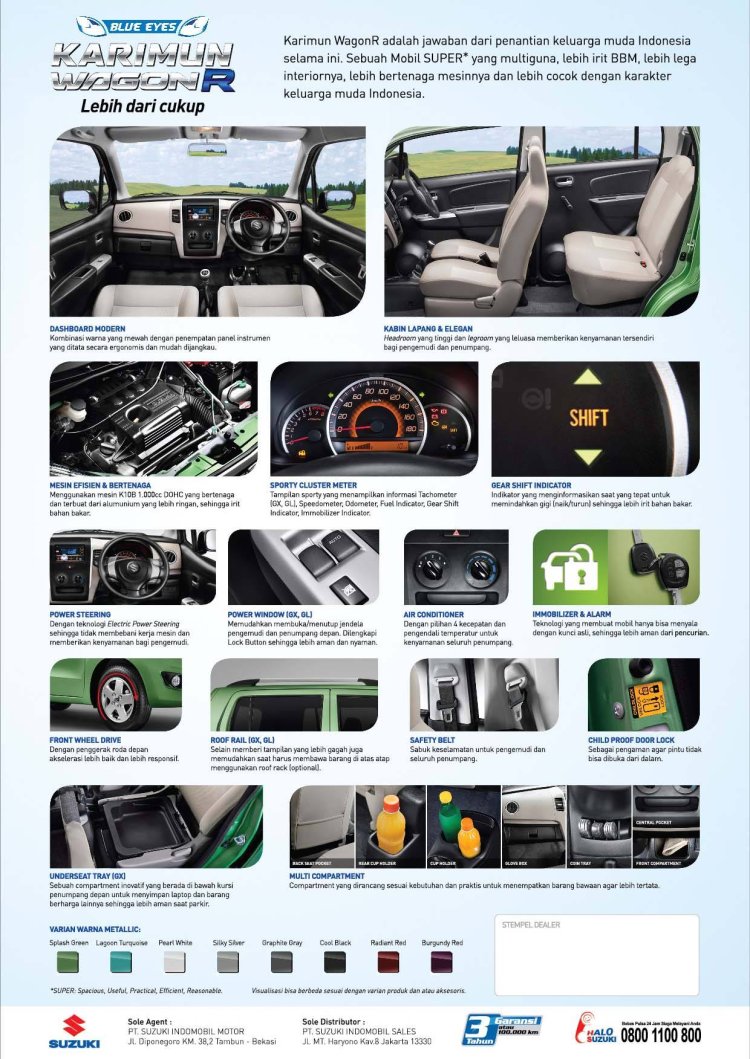 Suzuki produced 149,000 cars from Indonesia in FY2012. Last year it purchased a land of 1.3 million m2 for constructing a new engine and transmission plant to increase the production ability to 250,000 units by FY2015. Suzuki is investing an amount of 5,822 crore rupees for its operational expansion.
Suzuki Karimun Wagon R (Sporty, Luxury, Karimun and Stingray) Image Gallery from IIMS 2013