At the 2013 Frankfurt Motor Show, the Suzuki iV-4 concept SUV was showcased thus previewing the design of the company's future crossover. A crossover from Maruti (Suzuki's Indian joint venture) is highly anticipated with the company having shown the XA-Alpha concept at the 2012 Auto Expo.
[Head to YouTube if you're unable to watch the video above.]
So is the iV-4 another preview of the compact XA-Alpha or is it a much bigger Nissan Juke rival?
Based on information available to us, it could be the latter. Suzuki says that the iV-4 measures 4.21m in length, 1.85m in width and 1.66m in height. Further more, Suzuki say that production of this SUV will commence at its Magyar plant in Hungary in 2015 and a subsequent launch in Europe will follow. There seems to be no mention of India.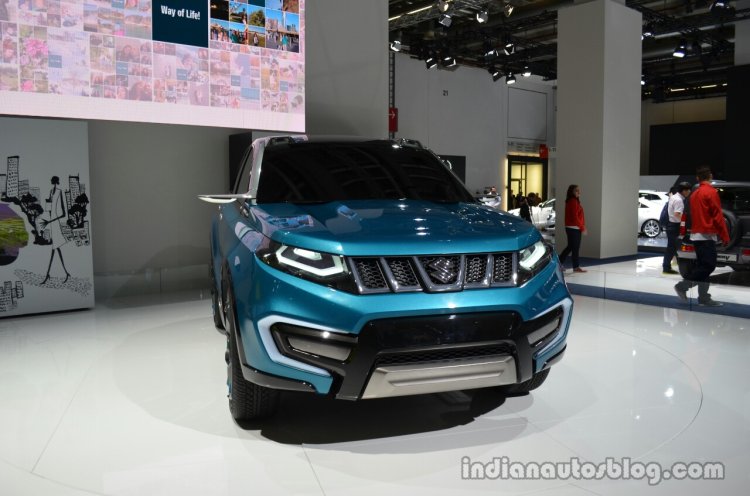 The iV4, or 'Individuality Vehicle 4x4', will be a light-weight crossover with one of the 'lowest CO2 emissions in its class'. It will come with the second generation 4WD technology, Suzuki refers to as 'ALLGRIP'. The company has not announced the powertrain details yet, but strong contenders are the current 1.6-liter petrol and 1.6-liter Fiat-sourced diesel engine.
The show car featured a clamshell hood, a five-slot grille with illumination, and 235/55 20-inch alloy wheels.
When launched in the Europe, the iV4 would be positioned above the all-new SX4 S-Cross. Suzuki also sells the previous generation SX4 and has named it the SX4 Classic.
Suzuki iV-4 Image Gallery