A new variant of the Suzuki Hustler is set to enter production in December according to Livedoor Blog. Based on the Hustler kei car, the derivative will be bigger and fit in the compact car class. The name of the Suzuki Hustler variant is yet to be confirmed.

The image accompanying the story hints at what the Suzuki Hustler crossover XL could look like. It will combine compact dimensions with crossover styling. The front fascia is quite different from the Hustler and appears to borrow headlamps from the Suzuki Ignis. Also similar to the Ignis is the alloy wheel design. It features the more rugged dual tone front bumper as compared to the Hustler.
The report adds that the Hustler XL will employ a 1000 cc engine since it will be a compact car not conforming to 'kei' car limitations. There will be space for five occupants in the cabin and the increase in dimensions will also lead to an increment in boot space. The car may benefit from Suzuki's SHVS mild hybrid tech used across the Suzuki car range in Japan.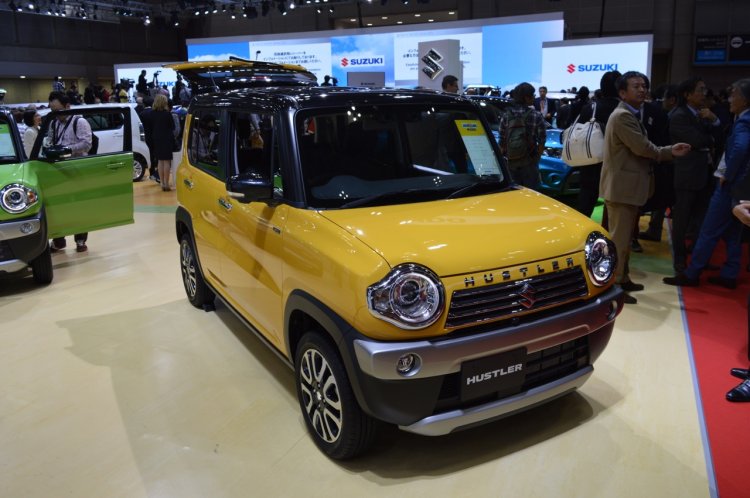 As mentioned, Suzuki plans to start mass production in December. It will roll out from the Sagara factory in Makinohara city, Shizuoka.
The Suzuki Hustler was launched in Japan in December 2013. As of April 2017, the Hustler had achieved cumulative sales of 320,000 units. It was awarded the RJC Car of the year 2015.
[source - livedoor]